Order of Hannah Alexander Books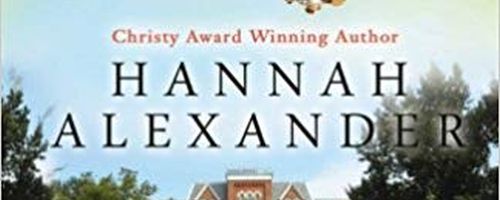 Hannah Alexander is a pen name for a married couple named Cheryl and Mel Hodde. The two develop the novels together by brainstorming as well as Mel sharing his medical expertise. The two are very religious, actually meeting through the church, and Cheryl believes that her stories should always have Jesus at the center.
The couple were introduced by their pastor, Brother Ron. He had plans to set them up, but both were cautious about the meeting. When Cheryl found out that Mel was a physician, she asked for help with some research for her novel and the relationship blossomed from there. They made a great marriage out of the meeting and eventually some books as well.
Publication Order of Hallowed Halls Books
Publication Order of Healing Touch Books
Publication Order of Hideaway, Missouri Books
Publication Order of Missouri Books
Publication Order of River Dance Books
Publication Order of Sacred Trust Books
Publication Order of Standalone Novels
If You Like Hannah Alexander Books, You'll Love…
Second Opinion is the first book in the Healing Touch series. Dr. Grant Sheldon moves to a small town with his teenage daughters after the death of his wife, looking for a fresh start. It soon becomes clear that he can't quite run from his problems as they find him in the small town. There is also an experienced ER nurse who just moved to the small town, looking for a jump start to her career. Nurse Lauren and Dr. Grant soon find themselves working in close quarters as a mysterious epidemic hits the town.
Another great series from Hannah Alexander is the Hideaway series and the first book of the same name. This one sees an ER nurse who is devastated by the death of her close sister. She decides to head a small town in the Ozarks to get away. The small town isn't quite what it seems when a vandal starts terrorizing the town and she's next. She'll have to rely on her neighbor and his faith in Providence if she hopes to get through this.
Order of Books » Authors » Order of Hannah Alexander Books
2 Responses to "Order of Hannah Alexander Books"