Order of Hannah Mary McKinnon Books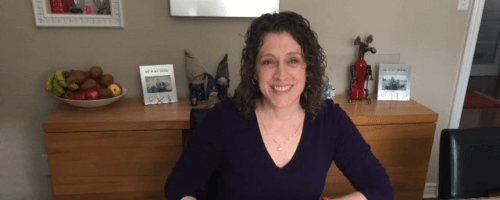 Hannah Mary McKinnon is a British-Swiss-Canadian author of suspense novels. She was born in Manchester to British and Swiss parents, and soon moved to Switzerland, where she grew up. Before she was a novelist, she worked as a PA for DuPont, a purchasing manager, and eventually CEO of an IT recruitment business. She met her Canadian husband over the internet and married him five months later. Following a failed attempt at a startup, she went to her oldest passion and began writing. Hannah lives with her family in Oakville, Ontario, Canada.
Hannah Mary McKinnon made her debut as a novelist in 2016 with the romantic comedy Time After Time. She switched to suspense with her second novel, which was The Neighbors. Below is a list of Hannah Mary McKinnon's books in order of when they were originally published:
Publication Order of Standalone Novels
| | | |
| --- | --- | --- |
| Time After Time | (2016) | |
| The Neighbors | (2018) | |
| Her Secret Son | (2019) | |
| Sister Dear | (2020) | |
| You Will Remember Me | (2021) | |
| Never Coming Home | (2022) | |
| The Revenge List | (2023) | |
If You Like Hannah Mary McKinnon Books, You'll Love…
Hannah Mary McKinnon Synopses: Time After Time is a standalone novel by Hannah Mary McKinnon. When Hayley Cooper goes to sleep wishing for a different life, then wakes up in bed with her first boyfriend, she can't believe what's happened. She hasn't laid eyes on Chris in over twenty years – but now she's married to him. And that's not the only romantic surpise in store for Hayley…
Over a single weekend, Hayley lives her life over and over again, and as each of her former loves resurface, Hayley starts to realise that there's some truth in the saying 'be careful what you wish for.' Yes, the past two years with her husband Rick have been difficult, but is the grass always greener?
The Neighbors is a standalone thriller by Hannah Mary McKinnon. After a night of fun back in 1992, Abby is responsible for a car crash that takes the life of her beloved brother. It's a mistake she can never forgive, so she pushes away Liam, the man she loves most, knowing that he would eventually hate her for the accident, the same way she hates herself.
Twenty years later, Abby's husband, Nate, is also full of guilt. He was the driver who first came upon the scene of Abby's accident – the man who pulled her to safety before the car erupted in flames, but was unable to save her brother. It's this guilt, this regret, that brings them together. They understand each other. Or so Nate believes.
In a strange twist of fate, Liam moves into the neighborhood with his own family, releasing a flood of memories that Abby has been trying to keep buried all these years. Abby and Liam, in a complicit agreement, pretend never to have met, yet cannot resist the pull of the past – nor the repercussions of the terrible secrets they've both been holding onto…
Her Secret Son is a standalone novel by Hannah Mary McKinnon. When Josh's longtime partner, Grace, dies in a tragic accident, he is left with a mess of grief – and full custody of her seven-year-old son, Logan. While not his biological father, Josh has been a dad to Logan in every meaningful way, and with Grace gone, Logan needs him more than ever.
Feeling the need to do right by Logan, Josh begins the process of becoming his legal guardian – something that seems suddenly urgent, though Grace always brushed it off as an unnecessary formality. But now, as Josh struggles to find the paperwork associated with Logan's birth, he begins to wonder whether there were more troubling reasons for Grace's reluctance to go through with the process.
As he digs deeper into the past of the woman he loved, Josh soon finds that there are many dark secrets to uncover, and that the truth about where Logan came from is much more sinister than he could have imagined…
Order of Books » Authors »