Order of Harley Tate Books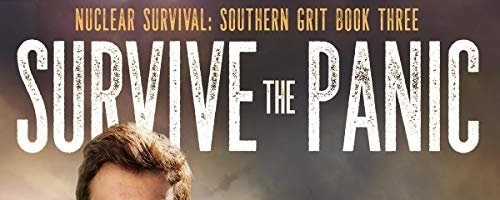 Harley Tate is an American author best known for writing post-apocalyptic, distopia, and science fiction novels. The After the EMP series is exactly what it sounds like as it takes place in the aftermath of an EMP attack.
Tate's books are known for taking readers on a journey as ordinary people face impossible choices. The stories keep readers on the edge of their seat as they explore life in a post-apocalyptic world. Tate believes that the end of life brings out the best and worst in people, and aims to show that in the books that they write.
Publication Order of After the EMP Books
Publication Order of Nuclear Survival: Southern Grit Books
Publication Order of Nuclear Survival: Northern Exposure Books
Publication Order of Nuclear Survival: Western Strength Books
Publication Order of Short Stories/Novellas
If You Like Harley Tate Books, You'll Love…
Darkness Begins is the first book in the After the EMP series. The book introduces us to a few different characters. Madison is a young agriculture student who spends her days tending plants at UIC-Davis. After graduation she has plans to put her skills to work. There is also Tracy who is a librarian who lives a simple life with her husband. She goes to work and comes home, she never expected to be running for her life with only the food and water she has packed. The women are dealing with the EMP, but it is what comes after that will be most troubling for them. Can Madison make it back to her family? Can Tracy fend off the looters? The geomagnetic storm that destroys the power grid is only the beginning of their troubles.
The first book in the Nuclear Survival: Western Strength series is called Bear the Brunt. The book focuses on normal individuals who are dealing with life after a nuclear attack on the United States. Keith is working a normal job when his ex-girlfriend bursts him warning of a nuclear attack. He doesn't believe it, but she has proof and the two will need to act fast to survive.
Order of Books » Authors » Order of Harley Tate Books