Order of R.R. Haywood Books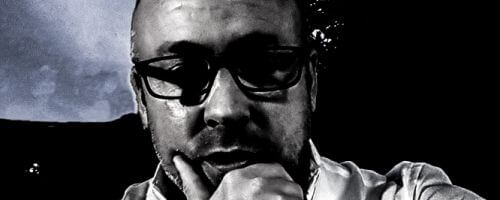 R.R. Haywood is an English author of post-apocalyptic/horror novels. He writes The Undead series. Haywood was born in Birmingham, but has spent the majority of his life on the south coast of England. He has always enjoyed reading, which came to include post-apocalyptic fiction. After reading enough of this genre, he discovered what he wanted – a minute-by-minute detailed explanation of the events.
R.R. Haywood made his debut as a published author in 2012 with The Undead Day One. Below is a list of R.R. Haywood's books in order of when they were first released:
Publication Order of Undead Books
Publication Order of Code Books
Publication Order of Extracted Trilogy Books
Publication Order of Mike Humber Books
Publication Order of Standalone Novels
If You Like R.R. Haywood Books, You'll Love…
R.R. Haywood Synopses: Huntington House is the first Mike Humber detective novel by R.R. Haywood. Mike Humber, a down-on-his-luck former detective gets a job offer to take care of a Stately Home in the bleak countryside of northern England. Humber descends into a nightmare of drink and drugs, waking up to find ever increasingly strange events have happened that make him question his sanity. Is he the one doing these things? Is there a supernatural force at work or something altogether more sinister?
The Second Reality is a standalone title by R.R. Haywood. Dreams are the mind processing the images, memories and emotions that each of us experience. They are unique to the individual and no two persons can ever experience the same dream. Or so Doctor Charlotte Henson thought when she started treating the enigmatic and charming Michael. The Second Reality. A beautiful tale of love conquering all. A tale of twisted and brutal imaginings, a sickening exploration of the depravity the mind can force on a person.
Order of Books » Authors » Order of R.R. Haywood Books