Order of Heather Chavez Books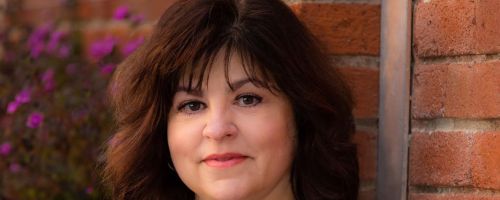 Heather Chavez is an author of suspense novels. She graduated from the University of California, Berkeley, and has held jobs as a newspaper reporter and editor. She has also contributed to mystery and television blogs, and has worked in communications for a major health care organization. Heather lives with her family and two cats in Santa Rosa, California.
Heather Chavez made her debut as a novelist in 2020 with No Bad Deed. Below is a list of Heather Chavez's books in order of when they were first published:
Publication Order of Standalone Novels
If You Like Heather Chavez Books, You'll Love…
Heather Chavez Synopses: Reminiscent of the fast-paced and pulse-pounding suspense of Harlan Coben and Lisa Gardner, No Bad Deed by Heather Chavez is a thrilling debut about a mother desperate to make the connection between her missing husband and a dangerous stalker who knows too much about her own dark family history.
On her way home on a rainy night, Cassie Larkin sees a man and woman fighting on the side of the road. After calling 911, she makes a split-second decision that will kickstart a series of life-changing events. Despite the dispatcher's warnings, she gets out of her minivan and confronts the attacker. That's when he turns on her and spits out a bone-chilling ultimatum: "Let her die, and I'll let you live."
A veterinarian trained to heal, letting the woman get murdered is not an option for Cassie. But while she's examining the unconscious victim, the attacker steals her car. Now he not only knows her name, but her address, and he knows about her children, too. Though they tell her to be careful, the police assure her that the perpetrator won't get near her. Cassie has her doubts.
The very next day is Halloween, and her husband disappears while trick-or-treating with their six-year-old daughter. Are these disturbing events a coincidence or the beginning of a horrifying nightmare? Her husband has been growing distant – is it possible he's having an affair? Is Cassie's confrontation with the roadside attacker linked to her husband's disappearance? With these questions on her mind, Cassie can trust no one, including possibly even herself. The one thing she knows for sure is that she can't stay idle while the people she loves are at risk.
As she desperately searches for answers, Cassie discovers that nothing is as random as she thought, and that she is more than willing to fight – to go to the most terrifying extremes – to save her family.
Blood Will Tell is a standalone novel by Heather Chavez.
Teacher/single mom Frankie Barrera has always been extremely protective of her younger sister Izzy – whether Izzy likes it or not. But over the years, Izzy's risky choices have put Frankie's loyalty to the test. Perhaps the biggest test was five years ago, when a frantic phone call led Frankie to the scene of a car accident – and a drunk and disoriented Izzy who couldn't remember a thing.
Though six friends partied on the outskirts of town that night, one girl was never seen again…
Now, an AMBER alert draws the police's attention to Frankie. Her truck has been described as the one used in the abduction of a girl from a neighboring town. And the only other person with access to Frankie's truck is Izzy.
Now, Frankie will have to decide what lengths she's willing to go to in order to protect her sister – which lies she'll tell, and what secrets she's willing to keep – because the dangerous game that six friends once played on a warm summer night isn't over yet…
Order of Books » Authors » Order of Heather Chavez Books