Order of Heather O'Neill Books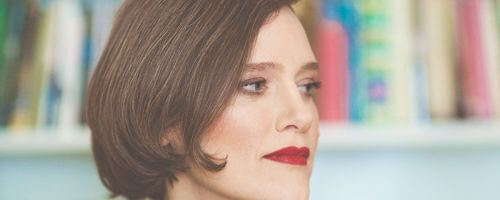 Heather O'Neill is a Canadian novelist, poet, and screenwriter. She was born in Montreal, where she attended McGill University. She also spent some of her childhood in the Southern United States. She later returned to Montreal, where she has lived ever since. Heather has won several awards for her work, and been short and longlisted for many more. Among her awards include the Canada Reads competition, the Hugh MacLennan Prize for Fiction, the Danuta Gleed Literary Award, the Writers' Trust Fellowship 2019, and more.
Heather O'Neill made her debut as a novelist in 2006 with Lullabies for Little Criminals. Below is a list of Heather O'Neill's books in order of when they were originally published:
Publication Order of Standalone Novels
| | | |
| --- | --- | --- |
| Lullabies for Little Criminals | (2006) | |
| The Girl Who Was Saturday Night | (2014) | |
| The Lonely Hearts Hotel | (2017) | |
| When We Lost Our Heads | (2022) | |
Publication Order of Short Story Collections
Publication Order of Anthologies
| | | |
| --- | --- | --- |
| The Journey Prize Stories 20 | (2008) | |
| Finding the Words | (2011) | |
| Whatever Gets You Through: Twelve Women on Life After Sexual Assault | (2019) | |
If You Like Heather O'Neill Books, You'll Love…
Heather O'Neill Synopses: Lullabies for Little Criminals is a standalone novel by Heather O'Neill. Baby, at only thirteen years old, is lost in the confusing time between childhood and the strange pulls and temptations of the adult world. Her mother is dead; her father Jules is always on the hunt for his next score. Baby knows that "chocolate milk" is Jules' term for heroin and sees a lot more of that in her house than the real article. But she takes vivid delight in the scrappy bits of happiness and beauty that find their way to her, and moves through the threat of the streets as if she's been choreographed in a dance.
Soon, though, a hazard emerges that is bigger than even her hard-won survival skills can handle. Alphonse, the local pimp, has his eye on her for his new girl; he wants her body and soul – and what the johns don't take he covets for himself. At the same time, a tender and naively passionate friendship unfolds with a boy from her class at school, who has no notion of the dark claims on her – which even her father, lost on the nod, cannot totally ignore. Jules consigns her to a stint in juvie hall, and for the moment this perceived betrayal preserves Baby from terrible harm – but after that, her salvation is something she will have to do on her own.
The Girl Who Was Saturday Night is a standalone title by Heather O'Neill. Nineteen years old, free of prospects, and inescapably famous, the twins Nicolas and Nouschka Tremblay are trying to outrun the notoriety of their father, a French-Canadian Serge Gainsbourg with a genius for the absurd and for winding up in prison.
Since the twins were little, Etienne has made them part of his unashamed seduction of the province, parading them on talk shows and then dumping them with their elderly grandfather while he disappeared into some festive squalor. Now Etienne is washed up and the twins are making their own almost-grown-up messes, with every misstep landing on the front pages of the tabloid Allo Police. Nouschka not only needs to leave her childhood behind; she also has to leave her brother, whose increasingly erratic decisions might take her down with him.
Order of Books » Authors »