Order of Howard Engel Books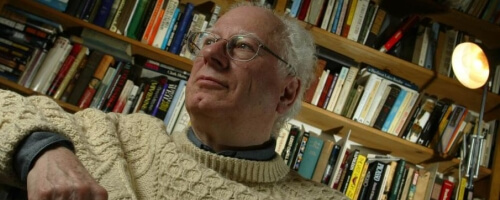 Howard Engel was a Canadian mystery author best known for writing the long-running Benny Cooperman series of books. The series is set in the Niagara region of Canada and follows the title character, a Canadian Jewish detective.
In addition to his work as an author, Engel was also a long-time CBC producer. He was married twice in his life. His first wife, Marian Engel, was also an author but she passed away young in life. Before her passing, the couple had two children and his daughter Charlotte followed in his footsteps and works as a television producer herself. He would re-marry another novelist, Janet Hamilton, and the two would have a child of their own. In 2001, Howard suffered a stroke that left him with alexia sine agraphia, a condition that prevented him from understanding written words. However, it did not affect his writing ability and he was able to release another book. Howard passed away in 2019.
Publication Order of Benny Cooperman Books
Publication Order of Mike Ward Books
Publication Order of Standalone Novels
Publication Order of Non-Fiction Books
Publication Order of Anthologies
If You Like Howard Engel Books, You'll Love…
The Suicide Murders is the first book in the Benny Cooperman series. The book starts with a woman named Myrna Yates showing up at Benny's office looking for help with her husband who she believes is having an affair. It's the kind of case he is used to, but this one takes a turn when he finds out that the man has committed suicide. However, as he looks into it he starts to think that the "suicide" could be a murder and he has a whole new case on his hands.
Another good book in the series is the fourth entry, Murder Sees the Light. The book sees Benny taking a job to watch over a famous televangelist who has gone into hiding at a fishing lodge. Things are going find with this seemingly easy job, but then the body of an Indian guide is found and Cooperman sees himself drawn into another mystery.
Order of Books » Authors » Order of Howard Engel Books