Order of Iain Reid Books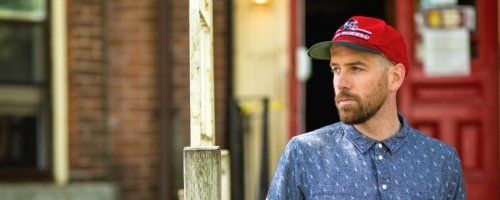 Iain Reid is a Canadian writer that burst onto the scene with his debut novel, I'm Thinking of Ending Things. Reid began his writing career publishing articles and columns in national magazines and newspapers. He had a weekly column in the National Post before moving to The New Yorker.
His debut novel, I'm Thinking of Ending Things, was picked up for adaptation by Netflix with the established screenwriter/director Charlie Kaufman attached the project. Reid won the RBC Taylor Emerging Writer Award in 2015. He lives in Kingston, Ontario.
Publication Order of Standalone Novels
Publication Order of Non-Fiction Books
If You Like Iain Reid Books, You'll Love…
I'm Thinking of Ending Things is a "dark and compelling" literary thriller. This is one of those books that is hard to preview as it will be a spoiler to tell too much of the plot. The book centers on a guy named Jake who one day thinks to himself, "I'm thinking of ending things" and once that thought comes to him – it won't leave. It sticks with him and lingers, always there. You can't fake a thought and Jake is about to find out how dangerous that can be. This book sees Reid delve into the depths of the human psyche, questioning consciousness, free will, the value of relationships, fear, and the limitations of solitude.
Reid's second novel is called Foe and it is similar in its haunting and philosophical nature. The book follows Junior and Henrietta who live a solitary life on the farm. One day, a stranger arrives at the farm to tell Junior that he has been randomly selected to travel far away from the far. Not only that, but the man who comes to the farm tells him that Henrietta will not have a chance to miss him as she won't be left alone. She'll have very familiar company.
Order of Books » Authors » Order of Iain Reid Books