Order of J. Bree Books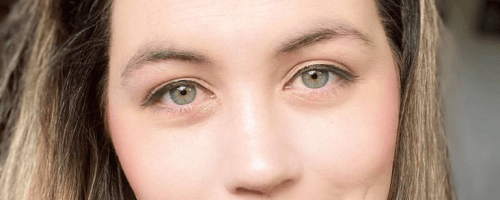 J. Bree is an Australian author of contemporary romance and crime fiction novels. She writes the Bones That Tie, the Hannaford Prep, the Queen Crow, and the Mounts Bay Saga series. She is not only a writer, but also a dreamer, mother, farmer, and cat-wrangler – in ever-changing order. J. lives on a small farm in a small Australian town. She is constantly dreaming about her book boyfriends while she listens to her partner complain about the wine grapes, and getting snacks for her two kids.
J. Bree made her debut as a novelist in 2019 with Just Drop Out, which began her Hannaford Prep series. Below is a list of J. Bree's books in order of when they were originally released:
Publication Order of Bonds That Tie Books
Publication Order of Hannaford Prep Books
Publication Order of The Mortal Fates Books
Publication Order of Mounts Bay Saga Books
Publication Order of Queen Crow Books
Publication Order of Unseen MC Books
Publication Order of Witches of Morgensterne Books
Publication Order of Anthologies
If You Like J. Bree Books, You'll Love…
J. Bree Synopses: Broken Bonds is the first book in the Bonds That Die series by J. Bree. The novel centers around Oleander (Oli). After the death of Oli's mother and her Bonded, she was relieved to find Bonds of her own. She was sure everything would be OK if she had them – but it wasn't. The fate of her people is in her hands and she feels she'd be better off alone. After five years on the run, Oli is caught and dragged back to face the men she ran away from. Was she doing the right thing? She's not sure anymore. Her people may never forgive her but one thing is for sure, she will never be able to forgive herself.
Savage Bonds by J. Bree is the second book in the Bonds That Die series. With her gift coursing through Oli's veins, the tables have turned on the Draven Campus. She's no longer the Giftless reject, no longer the girl who's fair game to the other students for daring to run away from her Bonds.
But she has bigger problems coming. With destiny pushing her closer and closer to each of her Bonds, she's fighting with everything she has against nature to keep her distance. But they're fighting harder to keep her in their grasp. When it becomes clear that the Resistance is closer than anyone thought, Oli doesn't know who to trust. Can Oli finally take control of her gift, or will it take control of her?
The Ritual by J. Bree is an 11,000 word novella, which is a prequel to the Witches of Morgensterne series. Aster Port is desperate to be a free Witch.
To join the Coven of the Light she must first complete the Ritual; a secretive magical ceremony that will find the source of her magic and release it from its bonds beneath her skin. But Aster has her own secret. She wishes not to join the Coven. Her time at the School of the Light has taught her not to trust the Elders and she is eager to unleash her power and disappear.
Aster is permitted to take part in her ritual under one condition. Do not speak to the Elder overseeing it. A task easier said than done, the masked Witch overseeing her ceremony will protect her from any harm during the ritual but it's questionable whether he'll stick around once all is said and done.
Order of Books » Authors » Order of J. Bree Books