Order of Jack Finney Books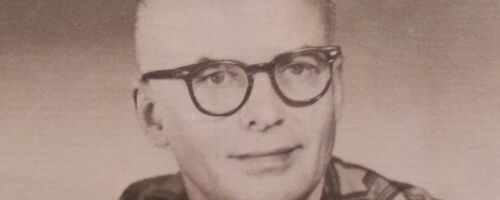 Jack Finney was an American author best known for writing The Body Snatchers and Time and Again. The former was the basis of the 1956 film, Invasion of the Body Snatchers that is considered to be one of the best political allegories of the 1950s.
Finney was born in Milwaukee, Wisconsin as John Finney, but he was later renamed Walter Braden Finney when he was three years old in honor of his father after his passing. Everyone would go on to call him Jack though and that was he was known as an author. Finney's first published story was in the 1940s and his first novel, 5 Against the House, was published in 1954.
Publication Order of Time and Again Books
Publication Order of Standalone Novels
Publication Order of Collections
Publication Order of Pan Book of Horror Stories Books
Publication Order of Anthologies
If You Like Jack Finney Books, You'll Love…
The Body Snatchers is definitely Finney's best known work. The story takes place in the quiet town of Mill Valley where a doctor has discovered a terrible conspiracy when he realizes that alien-life forms are taking over the bodies and mind of his neighbors and friends. The people are made from seeds from space that replace sleeping people with perfect replicas of their bodies. The body snatchers are incapable of feeling human emotion and if they aren't stopped, the human race might cease to exist.
Finney's great time travel story is called Time and Again. The book sees an advertising agent named Si Morley recruited to join a secret government operation that studies time travel. He is quick to volunteer himself to leave his 20th-century life and head back to New York in 1882. His friend recently discovered a half-burned letter from that year and he hopes to investigate it. When he goes back in time he finds something that he didn't expect to find, love. That relationship will force him to choose between two worlds – his present or her past.
Order of Books » Authors »