Order of Jack Ketchum Books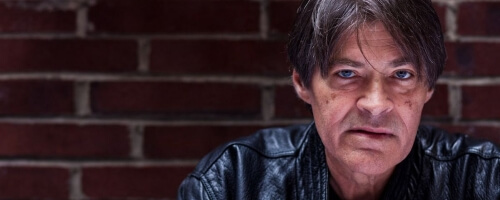 Jack Ketchum is an American novelist known for writing horror novels. Stephen King has said that "the only novelist working today that is writing more important fiction is Cormac McCarthy" which is high praise from the king of horror.
Jack Ketchum is actually a pseudonym for novelist Dallas Mayr. He has won numerous Bram Stoker Awards for his work. While some books have become adapted for film such as Red and The Lost. One of his biggest successes on the international level was for The Woman which was also made into a film co-written and directed by Lucky McKee.
Publication Order of Off Season Books
Publication Order of Standalone Novels
Publication Order of Collections
Publication Order of Short Stories/Novellas
Publication Order of Non-Fiction Books
Publication Order of Anthologies
If You Like Jack Ketchum Books, You'll Love…
Off Season is the first book in the Dead River series. The book takes place in September at the quiet beach town of Dead River, Maine. It is the offseason and an editor from New York heads off to a cabin to meet her sister and some friends. What she doesn't realize is there is a family of flesh eating cannibals in the woods that are watching her. Before too long she meets these people and the characters in this story find out just how far they are willing to go to survive.
Another powerful story by Ketchum is called Red. In this book there is an old man fishing with his dog, Red. He's trying to relax and fish, but there are some loud boys coming over the hill that are making a ton of noise. He smells the gun oil on their brand-new shotugn and knows these boys are up to no good. He finds out exactly what they are up to when Red is shot and killed for no good reason. The man loses Red, but then he sees red and he's ready to spill some red too to get his revenge against these boys.
Order of Books » Authors »