Order of Jack Whyte Books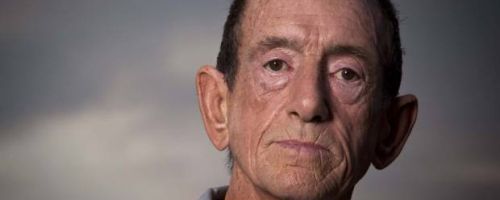 Jack Whyte is a Scottish-Canadian novelist of historical fiction novels. He writes the Camulod Chronicles (aka Legends of Camelot), the Knights Templar Trilogy and the Guardians Trilogy. Jack was born and raised in Scotland, was educated in England and France and moved to Canada in 1967, where he has been living ever since. His novels have been translated into over a dozen languages and are read worldwide. Jack is married, has five grown children and lives in British Columbia.
Jack Whyte became a published author in 1992 with the novel The Skystone. Below is a list of Jack Whyte's books in order of when they were originally published:
Publication Order of Camulod Chronicles Books
Publication Order of Templar Trilogy Books
Publication Order of Guardians Trilogy Books
Publication Order of Non-Fiction Books
Notes: The Lance Thrower was also published as Clothar the Frank. The Forest Laird was also published under the title of Rebel: Bravehearts Chronicles. Robert the Bruce was also published as The Renegade. Uprising is also known as The Guardian.
The Skystone was later re-published as War of Celts. The Singing Sword was re-published as The Round Table. The Eagles' Brood was later re-published as Merlyn. Uther was re-titled Pendragon. The Saxon Shore was re-titled Excalibur. The Fort at River's Bend was re-titled The Boy King. Metamorphosis was re-published under the title The Sorcerer. Clothar the Frank/The Lance Thrower was re-titled Lancelot. The Eagle was re-published as The Last Stand.
If You Like Jack Whyte Books, You'll Love…
Jack Whyte Synopsis: Jack Whyte: Forty Years in Canada is Jack Whyte's memoir. Best known for his Camulod Chronicles (or A Dream of Eagles), his imagination and passion for human nature comes through in his prose and verse. The memoir highlights many of the treasures he experiences daily in Canada that people who were born in Canada usually take for granted. At the same time, he challenges conventional wisdom and politically correctness. This memoir is sure to make you think, make you laugh and pique your curiosity.
Shop Worldwide: Amazon.com | Amazon.co.uk | Amazon.ca
Order of Books » Authors » Order of Jack Whyte Books
2 Responses to "Order of Jack Whyte Books"