Order of Camulod Chronicles Books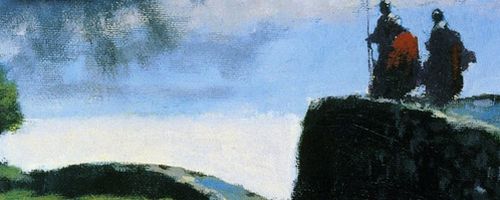 The Camulod Chronicles is a series of historical fiction novels by Scottish author Jack Whyte. The series is also known as the original title of A Dream of Eagles (outside the United States) and sometimes as the Arthurian Saga. The books in this series are a re-telling of Arthurian legend, which tell the origin of Camulod (Camelot's alternate spelling), the heritage of King Arthur and the political situation at the time. The series begins when the Romans are leaving Britain and continues for a century and a half until the Germanic tribes Angles, Saxons and Jutes settle in Britain.
Jack Whyte began his Camulod Chronicles in 1992 with the novel The Skystone. The series was originally going to conclude with the book Metamorphosis: The Sorcerer, Book 2. It was followed up with a standalone novel entitled Uther that is set at the same time as The Eagles' Brood. Due to popular demand from the series, he revived the series in 2004 with The Lance Thrower (aka Clothar the Frank). The series concluded with The Eagle, giving the series a more appropriate send-off. Below is a list of Jack Whyte's Camulod Chronicles books in order of when they were originally released (as well as in chronological order):
Publication Order of Camulod Chronicles Books
The Skystone / War of the Celts
(1992)
The Singing Sword / The Round Table
(1994)
The Eagles' Brood / Merlyn
(1994)
The Saxon Shore / Excalibur
(1995)
The Fort at River's Bend / The Boy King
(1997)
Metamorphosis / The Sorcerer
(1997)
Uther / Pendragon
(2000)
The Lance Thrower / Clothar The Frank / Lancelot
(2003)
The Eagle / The Last Stand
(2004)
The Burning Stone
(2018)
Chronologically, read The Burning Stone first.
Notes: The Skystone was later re-published as War of Celts. The Singing Sword was re-published as The Round Table. The Eagles' Brood was later re-published as Merlyn. Uther was re-titled Pendragon. The Saxon Shore was re-titled Excalibur. The Fort at River's Bend was re-titled The Boy King. Metamorphosis was re-published under the title The Sorcerer. The Lance Thrower was published as Clothar the Frank (in Canada) and then later re-titled Lancelot. The Eagle was re-published as The Last Stand.
If You Like Camulod Chronicles Books, You'll Love…
Shop Worldwide: Amazon.com | Amazon.co.uk | Amazon.ca
Order of Books » Characters »