Order of Jackie Kabler Books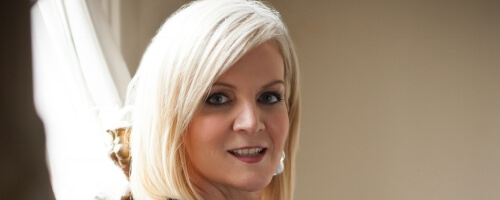 Jackie Kabler is a British author best known for writing the Cora Baxter Mysteries series. She is also the author of the thrilling Am I Guilty? and The Perfect Couple that have proven to be very popular among readers. The books are gripping mysteries with exciting twists along the way.
Kabler is a former newspaper reporter and television news correspondent. She has worked for GMTV, BBC, and ITV news in the past. She has also worked as a television presenter for a property show on Sky, a sports show on Setanta, and currently works as a presenter on the shopping channel QVC. She delved into writing with The Dead Dog Day, released in 2015, that drew on her own experiences in television news.
Publication Order of Cora Baxter Mysteries Books
Publication Order of Standalone Novels
If You Like Jackie Kabler Books, You'll Love…
The Dead Dog Day is the first book in the Cora Baxter series. The book begins as Cora is coming off of a terrible weekend as she gets dumped by her boyfriend over the phone. Now, she shows up at work on Monday to see her boss Jeanette on the rampage. Everyone is on edge and she is just having a rough time. However, things get a lot worse when Jeanette turns up dead. She had a laundry list of enemies and everyone in the studio is a suspect. Cora will use her investigative skills to try and find the killer.
Kabler is also the author of The Perfect Couple. This unique plot sees a woman named Gemma report her husband missing only to find that there is a serial killer in the area who is targeting men who look just like her husband Danny. The police are seeing holes in her story though as there is little proof that he lived in their home and she is the only one who has heard from him in weeks. Is Gemma telling the truth? Or is there a dark secret about this couple?
Order of Books » Authors » Order of Jackie Kabler Books