Order of Jane Johnson Books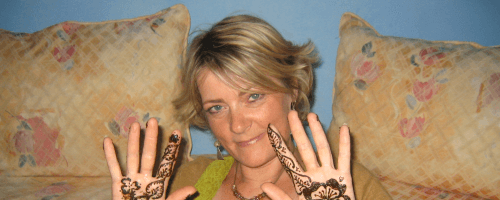 Jane Johnson is an English author of historical fiction, fantasy and children's novels and non-fiction books. She also writes as Jude Fisher and as Gabriel King (with M. John Harrison). Jane has worked in the publishing industry for thirty years as not only a writer, but also a bookseller, editor and publisher. Jane has a first-class honours degree in English, a teaching degree, and a Master's degree in Old Icelandic language and literature. She and her husband Abdellatif split their time between Cornwall and the Anti-Atlas Mountains in Morocco.
Jane Johnson made her debut as an author in 1997, writing alongside M. John Harrison as Gabriel King. She debuted under her real name in 2005 with The Secret Country. Below is a list of Jane Johnson's books in order of when they were first released:
Publication Order of Eidolon Chronicles Books
Publication Order of Moroccan Books
Publication Order of Standalone Novels
Publication Order of Non-Fiction Books
Publication Order of Fool's Gold Books
(as Jude Fisher)
Publication Order of Tag, the Cat Books
(as Gabriel King)
Publication Order of Knot Garden Books
(as Gabriel King)
Publication Order of Anthologies
If You Like Jane Johnson Books, You'll Love…
Jane Johnson Synopses: The Tenth Gift (aka Crossed Bones) by Jane Johnson is the first book in the Moroccan series. Julia Lovat receives a gift that will alter her life in a pricey London restaurant. It appears to be a book of exquisite embroidery patterns from the seventeenth century belonging to Catherine Ann Tregenna. However in its edges are the slightest journal passages; They reveal that Muslim pirates took "Cat" and others from their Cornish church in 1625, took them on a brutal journey to Morocco, where they were sold as slaves at auction. Julia travels to North Africa after being captivated by this dramatic discovery to ascertain the book's authenticity and learn more about Cat's captivating tale. Julia will uncover buried secrets there, accompanied by a charismatic Moroccan guide, in the sultry heat, spice markets, and exotic ruins. he will also break down in Morocco, just as Cat did before her.
The Secret Country is a children's novel by Jane Johnson, and is the first book in the Eidolon Chronicles series. Ben has been saving for weeks in order to acquire the Mongolian fighting fish that he has observed in the nearby pet store. However, when Ben enters Mr. Dodds' Pet Emporium, a small cat pounces on Ben's jumper and begs to be purchased. Ben is informed by the cat that Mr. Dodds is bringing rare magical beasts into the world and requires his assistance to save them. They are dying in this world, far from their magical land, like fish without water. Eidolon, a parallel world that is adjacent to our own, is home to faeries, dragons, selkies, sabre-toothed tigers, and other magical beings. Ben travels between worlds with his new friend, the talking cat Iggy, and helps some amazing creatures return home. He discovers his own royal lineage in the Secret Country, makes trustworthy friends, and encounters adventure and danger on his journey…
Pillars of Light is a standalone title by Jane Johnson. Nathanael, a young Jewish doctor, and a Muslim girl named Zohra are about to fall in love in the Syrian city of Akka. They are unaware that Saladin's army has just taken Jerusalem and that their city will soon be engulfed in war.
John Savage, a young boy who was found in England, flees his cruel priory life with The Moor, a mysterious man obsessed with perfection.
John and The Moor are recruited into Richard the Lionheart's effort to reclaim the Latin Kingdom from the heretics as members of a group of con artists who travel the English countryside imitating religious miracles in exchange for money. Akka is ready. The greatest and cruelest siege of its time will take place there. However, lovers still find ways to trade beauty even during times of conflict.
Order of Books » Authors » Order of Jane Johnson Books