Order of Jen DeLuca Books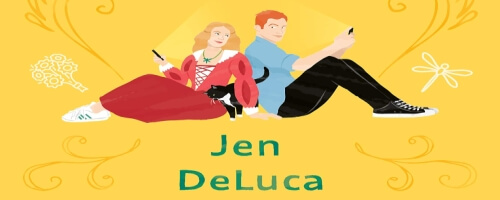 Jen DeLuca is an American author who debuted in 2019 with Well Met. That book was then followed up with its sequel, Well Played.
LeDuca lives in Florida. She was actually born and raised in Virginia, but managed to make her way to Florida as soon as she was able to. Jen previously held careers in theatre as a wardrobe master and in the world of ice-shows as a dresser. Her first novel, Well Met, was inspired by her own life when she volunteered as a pub wench at her local Renaissance Faire. She now focuses on her writing. Jen is married and she shares a house full of rescued pets with her husband.
Publication Order of Well Met Books
If You Like Jen DeLuca Books, You'll Love…
Well Met tells the story of Emily who relocates to a small town to help her sister recover from an accident. Somehow she ends up getting roped into volunteering at the local Renaissance Faire with her niece. Simon, a school teacher, is in charge of the volunteers and she finds him very annoying. He doesn't really have time for her suggestions on how to change things as it is family's legacy and he likes it the way it is. The two are opposing forces, but something changes when they are in character on the faire grounds. They flirt and get along great. Are they just playing the characters? Or is there something more here?
Jen followed that book up with Well Played. This one is about Stacey, another volunteer, who loves her life but feels like everyone else is passing her by. She decides to take this summer to figure out her life and to find The One. She has a summer fling with Dex, but has never felt an emotional connection to him. That changes when he starts sending her tender emails and the two agree to meet up, but the mystery email isn't Dex at all. It's someone she barely knows.
Order of Books » Authors »