Order of Jennifer Clement Books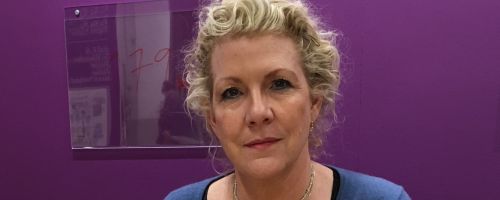 Jennifer Clement is an American-Mexican author best know for writing the novels, Prayers for the Stolen, A True Story Based on Lies and Gun Love. She is also the author or many books of poetry as well as Widow Basquiat, a memoir about Jean-Michel Basquiat's relationship with his muse Suzanne Mallouk.
Clement was born in Connecticut, but her family moved to Mexico shortly after her birth. She then returned to the United States to finish high school. Jennifer attended New York University and later earned her MFA from the University of Southern Maine.
Publication Order of Standalone Novels
| | | |
| --- | --- | --- |
| A True Story Based on Lies | (2001) | |
| The Poison That Fascinates | (2008) | |
| Prayers for the Stolen | (2014) | |
| Gun Love | (2018) | |
If You Like Jennifer Clement Books, You'll Love…
Gun Love follows Pearl whose mother took her away from her family shortly after she was born to begin a new life. They ended up in a parking lot next to a trailer park where she grew up in the front seat of the car. They adjusted to the life and made friends as well as a deep connection with each other. As they grow up in a place populated with gun owners. This book is the story of tough young girl growing up in America, a country that is having a love affair with firearms.
Prayers for the Stolen sees a girl named Ladydi Garcia Martinez who is born into a world where just being a girl can be dangerous. In the mountains of Guerrero, Mexico, the men have left to seek opportunity and the women must fend for themselves. In this area, drug lords are kings and the drug war is all around them. Mothers try to disguise their daughters as sons or make them ugly in order to protect them. The girls hide when black SUVs come to town. Ladydi and her friends have dreams of a better future. When she's given a chance to work for a wealthy family in Acapulco, she jumps at the chance. When a murder tied to the cartel implicates a friend, her future will take a dark turn.
Order of Books » Authors » Order of Jennifer Clement Books