Order of Jennifer Hillier Books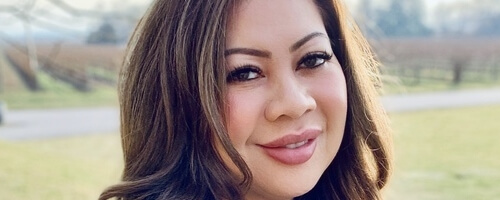 Jennifer Hillier is a Canadian author who burst onto the scene with her first book, Creep, in 2011. That book was the first in a series of the same name and was followed up by Freak. Her books are the darkest of fiction as she says that she writes about dark people "who do dark, twisted things".
Jennifer has always been this way as she loved writing from a young age. Her first story at six years old was a retelling of Snow White and The Seven Dwarfs, where she the Wicked Queen is horribly killed by a vengeful Snow White. She is a member of Mystery Writers of America as well as the Crime Writers of Canada and International Thriller Writers. Hillier also writes a regular column at The Thrill Begins. She is married and lives in Seattle.
Publication Order of Serial Killer Files Books
Publication Order of Standalone Novels
If You Like Jennifer Hillier Books, You'll Love…
Creep was Hillier's first book. The book focuses on an expert in human behavior named Dr. Sheila Tao who has just begun an affair with one of her graduate students. Ethan is charming and sexy, but she knows that she is playing with fire by doing this. She knows that it has to end as she is engaged to a loving man and decides that it is now time to do so. The only problem is, Ethan won't let her. If he can't have her, no one can.
Jennifer is also the author of Little Secrets. The book sees a girl named Marin who has the perfect life. She's married to her college sweetheart, owns a chain of upscale hair salons, and the two have a son. They are an admired family in the community and a happy family, until the day that their son is taken. A year later, Maris is unrecognizable. The search has gone cold and the FBI has given up. Marin decides to hire a private investigator to look for their son, but what they discover is something that only adds to Marin's grief – her husband is having an affair.
Order of Books » Authors » Order of Jennifer Hillier Books
2 Responses to "Order of Jennifer Hillier Books"