Order of Jenny Hickman Books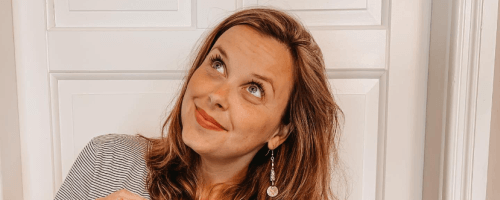 Jenny Hickman is an American author of New Adult and YA fantasy/romance novels. She grew up in Oakland, Maryland. Jenny fell in love with both reading and romance novels after high school when she borrowed a book from her mother during a family vacation. Ever since, she has been a fan of the Happily-Ever-After. Jenny lives in County Tipperary, Ireland with her husband and children.
Jenny Hickman made her debut as a novelist in 2012 with the novel The Mirrors at Barnard Hall. Below is a list of Jenny Hickman's books in order of when they were originally published:
Publication Order of Myths of Airren Books
Publication Order of The PAN Books
Publication Order of Standalone Novels
Publication Order of Arranged Marriages of the Fae Books
If You Like Jenny Hickman Books, You'll Love…
Jenny Hickman Synopses: A Cursed Kiss by Jenny Hickman is the first book in the Myths of Airren series. After Keelynn witnesses her sister's murder at the hands of an immortal creature called the Gancanagh, who seduces women and kills them with a cursed kiss, she realizes there's nothing she wouldn't do to have her back. With the help of a vengeful witch, she's given everything she needs to resurrect the person she loves most.
But first, she must slay the Gancanagh.
Tadhg, a quite handsome half-fae who has no interest in high society – or propriety – would rather spend his time around loose women and dark creatures than help a human kill one of his own.
That is until Keelynn makes him an offer he can't refuse.
Together, they head out on a cross-country mission to break a curse that promises life but ends in death.
The PAN by Jenny Hickman is the first book in the trilogy of the same name. Since her parents were killed, Vivienne has never felt at home, as she went through the foster care system. Just when her freedom finally seems at hand – days before her eighteenth birthday – Vivienne is hospitalized with symptoms that cannot be explained.
The doctors may be puzzled, but Deacon, her mysterious new friend, claims she has an active Nevergene. His far-fetched diagnosis comes with a warning: she is about to become an involuntary test subject for Humanitarian Organization for Order and Knowledge – or H.O.O.K.
Vivienne can either escape to Neverland's Kensington Academy and learn to fly (wait… what?) or risk sticking around to become a human test subject. But accepting a place among The P.A.N. means Vivienne must abandon her life and foster family to safeguard their secrets and hide in Neverland's shadows… forever.
The Mirrors at Barnard Hall is a standalone novel by Jenny Hickman. Callista Franklyn has returned to her family's mansion in the English countryside, and it stirs up more than old memories of imaginary friends from childhood. Callista finds the very real, and very handsome, Nick Dalton in the reflection of her antique mirror. Historical records reveal that Nick died in 1902, but Nick cannot be convinced. Callista is intrigued by Nick's claim that the year is 1902, so she investigates and uncovers a timeline of suspicious crimes and enchanted mirrors that link her to the twentieth century. She also realizes that she's falling for Nick, who is supposed to be murdered in a few short months. As the date of Nick's impending death approaches, Callista must decide if she is willing to risk changing history and erasing her place in the modern world in order to prevent a tragic murder and save the man she loves.
Order of Books » Authors » Order of Jenny Hickman Books