Order of Jesse Q. Sutanto Books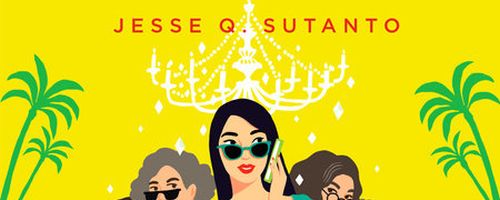 Jesse Q. Sutanto is an author who writes YA and children's middle grade books, as well as novels aimed at adults. She is best known as the author of Dial A for Aunties which has since been bought by Netflix for adaptation.
Sutanto grew up in between Jakarta and Singapore before she headed to the University of Oxford to earn her Masters in Creative Writing. In addition to her work as an author, Jesse is also passionate about women's rights and diversity in publishing. She has made it a goal to help out authors from marginalized communities.
Publication Order of Aunties Books
Publication Order of The Obsession Books
Publication Order of Theo Tan and the Fox Spirit Books
Publication Order of Well, That Was Unexpected Books
Publication Order of Standalone Novels
If You Like Jesse Q. Sutanto Books, You'll Love…
Dial A for Aunties sees a woman named Meddelin Chan accidentally killing her blind date. She looks to her mother for help who calls her meddlesome aunties to help get rid of the body. Unfortunately for them, a body is not exactly easy to get rid of. That is especially true when it is shipped in a cake cooler to a billionaire's wedding that Meddy and the aunties are working at an island resort. It's the family business' biggest job yet, but it could be their last. As she deals with all this, Meddy meets up with her great college love and hopes to reignite their flame… if she can escape murder charges.
Sutanto is also the author of The Obsession. The story follows a teenager named Logan who believes he is meant to be with Delilah. The only problem is, she doesn't know who he is. He's taken to watching her through a hidden camera to learn all that he can. What he doesn't know is that Delilah has deadly secrets that she is hiding. Logan will do anything to get what he wants, but he really doesn't know who he's going after.
Order of Books » Authors » Order of Jesse Q. Sutanto Books