Order of Jodi Taylor Books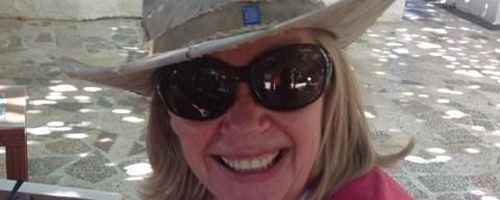 Jodi Taylor is an English author of fantasy novels and historical romance novels (as Isabella Barclay). She writes the Chronicles of St. Mary's series. Jodi has always been interested in history. She even requires chocolate to get her out of bed for anything after 1485. She counts Terry Pratchett, Neil Gaiman and Jennifer Crusie among her influences.
Jodi Taylor became a published novelist in 2013 with the novel Just One Damned Thing After Another, beginning her Chronicles of St. Mary's fantasy series. Below is a list of Jodi Taylor's books in order of when they were originally published:
Publication Order of Chronicles Of St. Mary's Books
Publication Order of Frogmorton Farm Books
Publication Order of Elizabeth Cage Books
Publication Order of The Time Police Books
Publication Order of Standalone Novels
Notes: A Bachelor Establishment is written as Isabella Barclay. Christmas Cracker also includes books by Catrin Collier, Caroline Dunford, Andrea Frazer, Katherine John and Jenny Kane. Historical Box Set also includes books by James Green, Jane Jackson, George Rees and Tom Williams.
If You Like Jodi Taylor Books, You'll Love…
Jodi Taylor Synopsis: The Nothing Girl is a standalone novel by Jodi Taylor. Nicknamed "The Nothing Girl" because of her severe stutter and extreme lack self-confidence, Jenny Dove is only just prevented from ending her life by the sudden appearance of Thomas, a mystical golden horse only she can see. Under his guidance, Jenny unexpectedly acquires a husband – the charming and chaotic Russell Checkland – and nothing will ever be the same for her ever again. With over-protective relatives on one hand and the world's most erratic spouse on the other, Jenny needs to become Someone. And fast!
Order of Books » Authors »