Order of John Marrs Books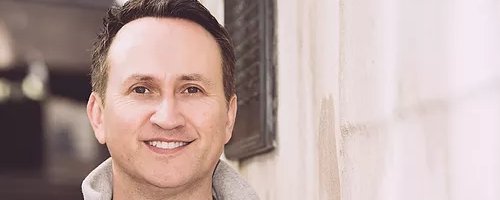 John Marrs is an author and journalist. He came onto the scene with his debut novel, The Wronged Sons in 2013. His third book, The One, was optioned for a television adaptation that was made by Netflix.
Prior to his work as an author, he worked as a freelance journalist. In his time as a journalist, Marrs interviewed celebrities from television, film, and music. His work was published in numerous national publications including OK! Magazine, Total Film, The Independent, and Guardian Online. With the success of some of his later books and the adaption of The One, Marrs was able to leave journalism and write full-time.
Publication Order of Standalone Novels
| | | |
| --- | --- | --- |
| The Wronged Sons / When You Disappeared | (2013) | |
| Welcome To Wherever You Are / The Vacation | (2015) | |
| The Good Samaritan | (2017) | |
| Her Last Move | (2018) | |
| What Lies Between Us | (2020) | |
| Keep It In The Family | (2022) | |
Publication Order of The One Universe Books
The One
(2016)
The Passengers
(2019)
The Minders
(2020)
The Marriage Act
(2023)
While these novels are all technically standalone, they take place within the same futuristic universe and I would advise reading them in order.
If You Like John Marrs Books, You'll Love…
The One is a thriller with a fascinating premise. One quick mouth swab leads to a DNBA test that will lead you to your perfect partner. The company is called Match Your DNA and the product works, even if it has some unintended consequences of breaking up relationships and causing people to forgo dating and the traditional ideas of relationships. Five very different people are matched to start this book with each about to meet their true love, but there is no guarantee of "happily ever after" in the fine print and sometimes soul mates have secrets, dark ones.
Another popular book by Marrs is The Good Samaritan. This book features the End of the Line phone help line. It's a help line that people call when they are thinking of ending it all and they get to talk to someone who convinces them that life is worth living. Unless they get Laura on the other line. She wants them to die and she craves talking the people who are worse of then her. A man named Ryan sees his pregnant wife choosing to end her life with a complete stranger. He's determined to find out why and his search will lead him right to Laura.
Order of Books » Authors » Order of John Marrs Books