Order of Jordanna Max Brodsky Books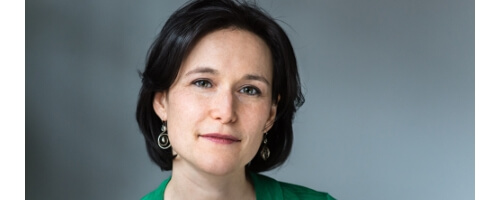 Jordanna Max Brodsky is an American author of the wildly popular Olympus Bound series of books. Brodsky was first given a book about Greek Mythology when she was just six years old and that love carried through into her adult life and this popular series.
She grew up in Virginia where she had the love for both mythology and history. Living in such a historical place she was able to spend her summers visiting Colonial Williamsburg and other historical places in the area. She would later attend Harvard University where she would major in History and Literature which also helped in her future of writing novels. She is known for doing a lot of research for her novels and even traveled to Italy, Turkey, and Greece for the Olympus Bound books.
Publication Order of Olympus Bound Books
Publication Order of Standalone Novels
If You Like Jordanna Max Brodsky Books, You'll Love…
The Immortals is the first book in the Olympus Bound series of books. The book introduces us to a loner named Selene DiSilva. She has a dog, but no friends and doesn't really speak with her family anymore. That's the way she likes it as her family is just too dangerous. Then one day while walking her dog she comes across the dead body of a young woman washed ashore. The body is mutilated and wreathed in laurel, and it awakens rage within her and the person she used to be comes back to the world. The person that was once known as Artemis.
Outside of the trilogy, Brodsky wrote The Wolf in the Whale that really delves on her love of history. The book tells dual stories of Omat, an Inuit shaman, and Brandr, a Viking Warrior. The two meet up and their meeting starts a conflict between their people and the gods that they worship.
Order of Books » Authors » Order of Jordanna Max Brodsky Books