Order of Judith Van Gieson Books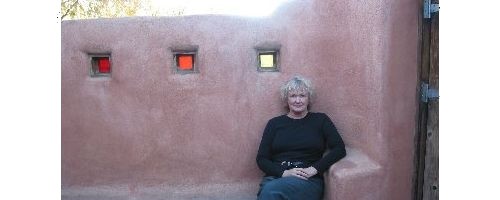 Judith Van Gieson is an American author of mystery novels. Her two series feature lawyer/sleuth Neil Hamel and rare book expert Claire Reynier, respectively. Judith resides in Albuquerque, New Mexico.
Judith Van Gieson made her debut as a published novelist in 1988 with the novel North of the Border. Below is a list of Judith Van Gieson's books in order of when they were first released:
Publication Order of Neil Hamel Books
Publication Order of Claire Reynier Books
Publication Order of Judith Van Gieson Standalone Novels
Publication Order of Scumble River Mysteries Books
(with Jeff Abbott, Dana Stabenow, Max Allan Collins, John Lantigua, Hazel Holt, Peter Tremayne, K.J.A. Wishnia, Peter King, Edie Claire, Tamar Myers, , Andy Straka, JoAnna Carl, Lydia Adamson, Denise Swanson)
Publication Order of Anthologies
If You Like Judith Van Gieson Books, You'll Love…
Judith Van Gieson Synopses: North of the Border by Judith Van Gieson is the first Neil Hamel novel. On one side of the border, a murder; on the other, a killer. In between stands Neil Hamel, a woman with a passion for the truth. "Don't worry, Chiquita" was the Kid's answer to most things, and right now Neil Hamel missed the Kid – her part-time lover and car mechanic. Neil had gone to Mexico as a favor to a man she shouldn't be doing favors for, and what it got her was a face-to-face meeting with a corpse, a Mexican lawyer with a diamond pinky ring and a throat slit from ear to ear. Coming home to Albuquerque, Neil couldn't let go of the tangled scheme she had uncovered. Looking for the truth, she finds human predators.
The Stolen Blue is the first Claire Reynier novel by Judith Van Gieson. For 52-year-old recent divorcee Claire Reynier, it's time for a fresh start. But her new direction in life – at a New Mexico university – becomes a detour to murder when an old friend and mentor is found dead.
Confidence Woman is the third book in the Claire Reynier series from Judith Van Gieson. New Mexico rare book expert Claire Reynier is the victim of identity fraud – and the chief suspect in the con woman's murder
Order of Books » Authors » Order of Judith Van Gieson Books