Order of Julia Glass Books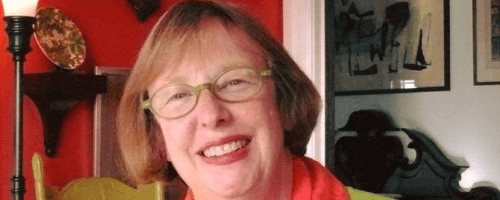 Julia Glass is an American author best known for writing Three Junes which won the National Book Award for Fiction in 2002.
Glass was born in Boston and grew up in Massachusetts between Belmont and Lincoln. She went on to atttend Concord Academy before graduating from Yale University. Julia wanted to be a painter and lived in New York for years, painting in a small studio. She supported herself by working as a copy editor and freelance editor. Eventually she decided to try her hand at fiction which led to the publication of Three Junes.
Publication Order of Standalone Novels
| | | |
| --- | --- | --- |
| Three Junes | (2002) | |
| The Whole World Over | (2006) | |
| I See You Everywhere | (2008) | |
| The Widower's Tale | (2009) | |
| And the Dark Sacred Night | (2014) | |
| A House Among the Trees | (2017) | |
| Vigil Harbor | (2022) | |
Publication Order of Short Stories/Novellas
Publication Order of Anthologies
If You Like Julia GlassBooks, You'll Love…
Vigil Harbor sees two unexpected visitors come to a small coastal village which messes with the equilibrium of the small community. The historic small town is home to a marine biologist, a renowned architect named Austin Kepner who is trying to build homes to withstand the storms, and his stepson Brecht who dropped out of college after another terrorist attack. The two strangers arrive, a charming traveler and a widow looking for clues about a past lover. The strangers and their motives will come together in an incident that endangers lives. An incident that will have dramatic repercussions for Vigil Harbor.
Three Junes was the debut novel from Glass. The book takes place in three Junes and follows the lives of a Scottish family over a decade. The first June is in 1989 and Paul McLeod, a recent widower, travels to Greece where he meets a young American artist and falls for them. Six years later, Paul passes away and his three grown children return to their ancestral home. Fenno is the oldest and is stunned by revelations that break down his defenses. Finally, four years later, a meeting in Long Island bring Fenno and the artist who captivated his father together.
Order of Books » Authors »