Order of Kate Khavari Books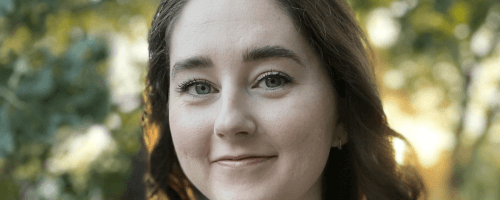 Kate Khavari is an American author of historical mystery novels. She writes the Saffron Everleigh Mysteries series. As a child, she memorized some of Sherlock Holmes and Hercule Poirot's best lines. She credits her parents for getting her interested in the genre. Prior to becoming a novelist, Kate was a fifth grade and Pre-K teacher, giving her a great appreciation for research and creativity and now helps her multitask as an author/mother. Originally from Kansas, Kate lives in the Dallas-Fort Worth Area of Texas with her husband and son.
When Kate isn't writing, she enjoys reading as well as gardening, photography and thrift shopping. Some of her favourite book series are the Arcane Society series by Jayne Ann Krentz, the Hidden Legacy series by Ilona Andrews, the Throne of Glass series by Sarah J. Maas, and the Gentleman Bastards series by Scott Lynch.
Kate Khavari made her debut as an author in 2022 with A Botanist's Guide to Parties and Poisons. Below is a list of Kate Khavari's books in order of when they were first released:
Publication Order of Saffron Everleigh Mystery Books
If You Like Kate Khavari Books, You'll Love…
Kate Khavari Synopsis: A Botanist's Guide to Parties and Poisons is the first book in the Saffron Everleigh Mysteries series. It's London in 1923 and new research assistant Saffron Everleigh is the first woman to hold the position at University College of London. When she attends a dinner party for the school, she expects to discuss the university's large expedition to the Amazon. What she doesn't expect is for Mrs. Henry, one of the professors' wives, to drop to the floor, poisoned by an unknown toxin. Dr. Maxwell, Saffron's mentor, is the main suspect, and evidence quickly mounts. Joined by flirtatious fellow researcher Alexander Ashton, Saffron uses her knowledge of botany as she explores steamy greenhouses, dark gardens, and deadly poisons to clear Maxwell's name. Will she be able to find the truth, or will her investigation get her added to the murderer's list?
Kate Khavari Review: A Botanist's Guide to Parties and Poisons is part-historical, part-closed loop mystery. It is a stark reminder of how badly academia discriminates against women in the '20s. Unlike many novels set in the decade, it isn't full of cliches or stereotypes from the time period – not everyone drank the same drinks or used the same drugs, and not everyone dressed the same way.
I found Saffron to be a likable protagonist, and the author did an excellent job explaining her relationships with the other characters. Some of the other relationships between other characters were less clear – likely by design.
The plot was a refreshing change from similar mysteries. The characters were well defined and fleshed out, and relatable. They seemed like the type of people you'd encounter in everyday life. The writing flowed very well, and had the right amount of humour and romance to go with it.
I am definitely looking forward to more Saffron Everleigh books, and I'm sure I won't have to wait long to read them.
Order of Books » Authors » Order of Kate Khavari Books