Order of Kate Weinberg Books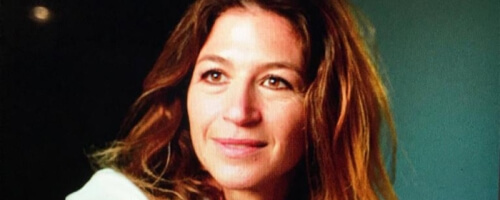 Kate Weinberg is an English author who burst onto the writing scene with her debut novel, The Truants. That book was named as a USA Today Must-Read Book of Winter, an Observer Book of the Year, and the Irish Times Best Debut of 2019.
Weinberg attended Oxford University where she obtained her degree in English literature. She would later go on to study at East Anglia University where she earned he degree in creative writing. She would work various jobs including as a bookshop assistant and a journalist, before she decided to to start her own novels. Weinberg is married and lives with her husband and two children in London.
Publication Order of Standalone Novels
If You Like Kate Weinberg Books, You'll Love…
The Truants was Weinberg's novel debut that earned numerous strong reviews and awards upon its release. The book starts with Jess Walker who heads to the concrete campus of East Anglia to be taught by the mesmerizing Dr. Lorna Clay. The seminars that Dr. Lorna Clay teaches are the kind that will transform Jess's thinking on life and love. Jess is taken in by the teach of Lorna and finds herself swept up into a tightly knit group of rule-breakers. The group includes Alec, a courageous South African journalist with a nihilistic streak; Georgie, a seductive, pill-popping aristocrat; and Nick, a handsome geologist with layers of his own. Jess is doing her best to follow Clay's teachings and trying to live an extraordinary life, but the dynamic between the friends has a dark side as well. A tragedy strikes that shatters their friendships and love affairs while revealing a terrible secret. The story is seductive and unsettling tale of suspense that leads Jess to ask herself some difficult questions including the one she fears the most: what is the cost of living an extraordinary life?
Order of Books » Authors »