Order of Kathleen Baldwin Books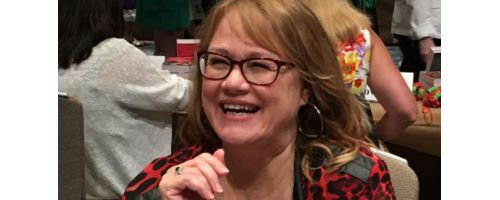 Kathleen Baldwin is an American author who is best known for writing romance novels set in the Regency period such as the Stranje House series of books.The book series is in the YA historical romance genre and the first book in the series is called, School for Unusual Girls. The book has sold very well and has even been optioned to make a film.
Baldwin considers her writing career to be a conspiracy among her female role models in her life. From her mother reading to her from a young age, to her grandmothers being great storytellers, to her teachers in school who always encouraged her to read and write. Writing wasn't something that she decided to try, it was something that she was always prepared to do.
Publication Order of My Notorious Aunt Books
Publication Order of Diary of a Teenage Fairy Godmother Books
Publication Order of Stranje House Books
Publication Order of Wise Woman Chronicles Books
Publication Order of Short Stories/Novellas
If You Like Kathleen Baldwin Books, You'll Love…
The first book in the Stranje House series is called The School for Unusual Girls. The Stranje House is one of Regency England's dirty little secrets as the high society families send their daughters that don't fit society's norms. They are expecting them to go there and become good young ladies, but the head mistress has other ideas and the girls become entangled in the world of spies and war. Miss Georgiana Fitzwilliam wants to escape as soon as possible, until she meets Lord Sebastian Wyatt.
Lady Fiasco is the first book in the My Notorious Aunt series, a humorous regency romance book. Fiona Hawthorn is a free spirit in a time when that sort of thing was frowned upon, especially among women. Her Aunt Honore takes her under her wing and attempts to help her conform to society. Fiona used to worship Lord Wesmont, but he came back from war a hardened man. Can the attention of the unusual Fiona cool his hardened heart?
Order of Books » Authors » Order of Kathleen Baldwin Books