Order of Kay Bratt Books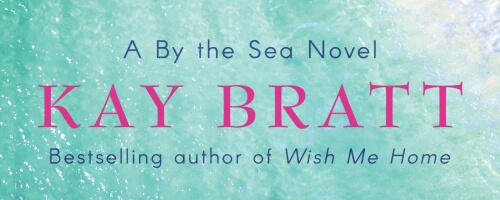 Kay Bratt is an American author best known for writing the By the Sea novels. She mainly writes in the women's fiction and historical fiction genres. Her books have been read worldwide as they have been translated into multiple languages.
Bratt came to writing as a way to deal with her tumultuous childhood. She was the victim of abuse and worked her way through it, and she now uses her experience and her stories to help others. In addition to her work as an author, Kay is a child advocate and worked as a Court Appointed Special Advocate (CASA) for abused and neglected children in Georgia and also worked to help underprivileged children in the US and abroad.
Publication Order of By the Sea Books
Publication Order of Daughter's Quest for Truth Books
Publication Order of Hart's Ridge Books
Publication Order of Life of Willow Books
Publication Order of Tales of the Scavenger's Daughters Books
Publication Order of Sworn Sisters Books
Publication Order of Standalone Novels
Publication Order of Short Stories/Novellas
Publication Order of Picture Books
Publication Order of Non-Fiction Books
Publication Order of Sail Away Books
Publication Order of The Wishing Tree Books
If You Like Kay Bratt Books,You'll Love…
Wish Me Home is one of Kay's most popular works. The book follows a young girl named Cara who has decided that she has had enough of the family troubles and sets off on the road. She is headed for Florida and what she doesn't have room for is a stray dog, but the dog becomes a companion to her anyway. As she travels, the dog becomes the perfect travel companion for her. As she journeys further she makes friends with strangers who make her question everything. The trip is more than just a journey for her, it's a life changing event.
True to Me is the first book in the By the Sea series. The book follows Quinn who learns on her mother's death bed that the father she resents is not her father at all. Her mother reveals her true father which sends Quinn on an adventure to Maui to find him. Quinn leaves behind her fiance, who is not very happy about that, but in Maui she will find more than just her family history – she'll begin to find herself.
Order of Books » Authors » Order of Kay Bratt Books