Order of Kelly Bowen Books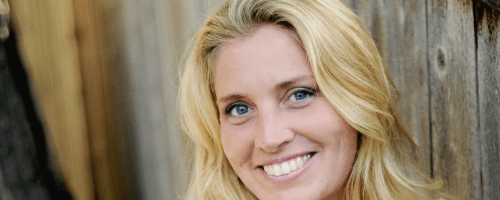 Kelly Bowen is a Canadian author of historical fiction novels. She grew up in Manitoba, and earned BS and MSc degrees in veterinary studies. Prior to becoming a writer, Kelly worked as a research scientist. She lives in Winnipeg, Manitoba with her husband and sons.
Kelly Bowen made her debut as a novelist in 2014 with I've Got My Duke to Keep Me Warm, beginning her Lords of Worth series. Below is a list of Kelly Bowen's books in order of when they were originally published:
Publication Order of The Devils of Dover Books
Publication Order of The Lords of Worth Books
Publication Order of Season for Scandal Books
Publication Order of Standalone Novels
Publication Order of Anthologies
If You Like Kelly Bowen Books, You'll Love…
Kelly Bowen Synopses: A Duke in the Night by Kelly Bowen is the first book in the Devils of Dover series. August Faulkner has a lot of skills, one of which is luring women into his bedroom. He is known for buying and selling businesses, making a lot of money, and hurting people. People hate him for it. He intends to maintain this reputation, which he wears like a badge of honor.
On the other hand, Clara Hayward, headmistress of the Haverhall School for Young Ladies, is above reproach. However, when she finally sees August, all she can remember is how she felt in his arms when they danced a scandalous waltz ten years ago. Her heart can't help but open up to the very duke who could destroy it for good, despite the fact that her head knows that he is only back in her life to take over her family's business.
I've Got My Duke to Keep Me Warm is the first Lords of Worth novel by Kelly Bowen. Gisele Whitby has mastered the art of illusion because it has ensured her survival. Gisele "disappeared" years ago to escape an abusive husband. In order to save another innocent girl from the same fate, she must now take the risk of revealing her new identity. But in order to carry out her plan, she needs a daring man, and the rogue in question demonstrates remarkable talent… for igniting Gisele's deepest desires and tearing down her carefully constructed facade.
After a night of drinking, Jamie Montcrief has woken up naked and confused before. However, this is the first time a stunningly beautiful woman pays him back. Gisele has a business proposal for him, as well as a mission that involves brazen rescue and cunning theft. How could he refuse such a perilous plot and a woman who is this appealing?
The Paris Apartment is a standalone title by Kelly Bowen. London, 2017. Aurelia Leclaire is shocked to discover her grandmother's buried treasures when she inherits a opulent Paris apartment, which includes a treasure trove of famous artwork and couture gowns. She meets Gabriel Seymour, a well-known restorer of art who has a dark past of his own, through an obscure painting. Together, they try to find out what lies behind the walls of the apartment.
Paris, 1942. Even though the Germans control the City of Lights, the glamorous Estelle Allard thrives in a world free of conflicts. However, regardless of the cost, Estelle doesn't hesitate to assist those she values when the Nazis target her friends. She can't be sure that her actions will have repercussions for future generations as she fights the forces that want to destroy her loved ones.
Estelle and Lia must find hidden courage as they navigate the dangers of a changing world, forever altering history and their family's futures, 75 years apart in perilous and prosperous Paris.
Order of Books » Authors »