Order of Kenneth Butcher Books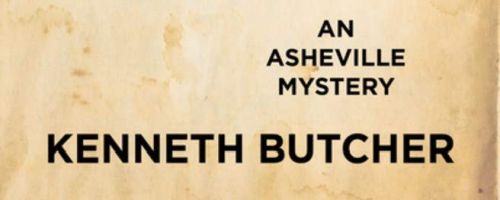 Kenneth Butcher is an American author best known for writing As the Crow Dies and The Middle of Air.
Butcher grew up in Ohio and went on to attend Ohio State University where he graduated with a degree in engineering. After school, Butcher married his high school girlfriend and went to work at a research lab. He was eventually recruited to go work at another research lab in North Carolina where him and his wife started their family. He eventually started his own company and became a member of the local school board. He debuted as a novelist with The Middle of Air.
Publication Order of Asheville Mystery Books
Publication Order of Standalone Novels
If You Like Kenneth Butcher Books, You'll Love…
The Middle of Air was Butcher's first book. The story begins when a truck hauling materials from the Savannah River Nuclear Processing Site to Oak Ridge National Laboratories disappears on a mountain road. Now, the government wants that truck found before anyone knows that it existed in the first place. The Colebrook family has become the prime suspects in the case and the government is looking to blame them. They become the suspects when the oldest son's daughter discovers an unmanned low-level surveillance plane. Now, the other two sons are in trouble but don't know why. As the search for the truck intensifies, this family keep together to come out ahead.
Butcher began the Asheville Mystery series with As the Crow Dies. The book starts with a dead body found and police lieutenant Ira Segal is on the case. He was recently shot in the line of duty and this is his return to work. Segal is unsure he still has it, but gets to work and finds that the victim worked for the start-up company Creatures 2.0 which trains animals to have unique skills. Now, a crow is delivering him clues that point to a military conspiracy.
Order of Books » Authors » Order of Kenneth Butcher Books