Order of Kenneth Roberts Books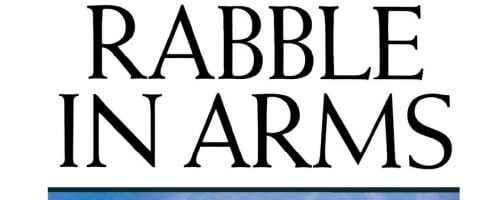 Kenneth Roberts was an American author of historical novels. He is best known for writing Arundel, Northwest Passage, and Lydia Bailey.
Roberts attended Cornell University and graduated in 1908. While there, he wrote the lyrics for the Cornell fight song "Fight for Cornell". After graduation, Roberts went to work at the Boston Post before joining the Army for World War I. He was assigned to the American Expeditionary Force Siberia in the Russian Civil War and made many contacts which lead to him becoming a European correspondent for the Saturday Evening Post after the war. Roberts was a neighbor of Booth Tarkington who helped him start his writing career and edited all of his historical novels.
Publication Order of Chronicles of Arundel Books
Publication Order of Dowsing Books
Publication Order of Standalone Novels
Publication Order of Non-Fiction Books
Publication Order of Collections
If You Like Kenneth Roberts Books, You'll Love…
Arundel is the first book in the Chronicles of Arundel series. The book follows the characters from the town of Arundel and focuses on Steve Nason as he joins Benedict Arnold on his march to Quebec during the American Revolution. The characters in the book are a mix of fictional and real. The tale of Arnold's March to Quebec is not something that many know of and offers an interesting glimpse into the man best known as a traitor.
Northwest Passage is the story of Langdon Towne and Robert Rogers, the leader of Rogers' Rangers. The Rangers were a colonial fighting unit that teamed with the British in the French and Indian War. The first half of the book is a meticulously researched recreation of the raid on Indian village at Saint-François-du-Lac, Quebec. While the final half of the novel focuses on the Rogers' later life. This book is a perfect example of why Roberts has a reputation as a rigorous historian who portrays people as they were instead of as "good guys" and "bad guys".
Order of Books » Authors » Order of Kenneth Roberts Books