Order of Laura Pavlov Books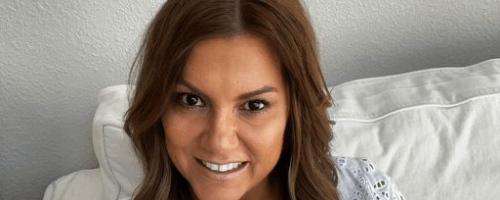 Laura Pavlov is an author of contemporary romance novels. She writes the Cottonwood Cove series, Honey Mountain series and Willow Springs series, and is a USA Today bestselling author. She aims to write sweet and sexy romance that will make you laugh one moment and cry the next. Laura is married with two adult kids and a dog.
Laura Pavlov made her debut as a novelist in 2019 with Beautifully Damaged. Below is a list of Laura Pavlov's books in order of when they were originally released:
Publication Order of Cottonwood Cove Books
Publication Order of The G.D. Taylors Books
(with Willow Aster)
Publication Order of The Hollingsworth Books
Publication Order of Honey Mountain Books
Publication Order of Love You More Rock Star Romance Books
Publication Order of Montgomery Brothers Books
Publication Order of Shine Design Books
Publication Order of Willow Springs Books
Publication Order of Anthologies
If You Like Laura Pavlov Books, You'll Love…
Laura Pavlov Reviews: Upon discovering this book, I had a strong feeling that it would be a perfect fit for my reading preferences, and I was absolutely right. Every aspect of Into the Tide by Laura Pavlov surpassed my expectations, making it an ideal read for me.
The romance depicted in this story was simply delightful. I have a soft spot for love stories that begin as a lighthearted summer experiment and then blossom into something profound. This book exemplified that trope beautifully, showcasing the irresistible pull between the characters as they couldn't resist falling in love and yearning to be together.
Overall, this book encompassed everything I adore in my reading choices. It offered a captivating storyline, delightful romance, and fulfilled all my expectations. It truly was a wonderful reading experience that left me thoroughly satisfied. -Flavia
There's something about Under the Stars that just lights up my world. This book embodies the epitome of a grumpy vs sunshine romance. The witty and snarky banter between our protagonists, Maddox (or Bossman, as she affectionately calls him) and Georgia (whom he refers to as Tink), had me in fits of laughter, tears streaming down my face. Maddox, the handsome and wealthy boss, finds himself captivated by Georgia's spirit and refuses to let her go, even when he's fired others for far less. She challenges him, keeps him on his toes, and ignites a constant state of arousal within him. But he fights against his fierce attraction to his pint-sized, irreverent assistant. Everyone adores Georgia, from clients to colleagues, and even Maddox's critical grandfather can't help but fall for her charm. Despite his best efforts to deny it, Maddox realizes he's falling head over heels for Georgia.
From Georgia's perspective, her boss is nothing but rude, grumpy, and demanding. Yet, she relishes the challenge he presents. Gradually, she catches glimpses of a softer, more vulnerable side to him, especially when he interacts with her young niece. Unfortunately, those moments quickly fade as he reverts to his demanding self. Georgia finds herself daydreaming about Maddox far too often, much to her dismay. When he comments on her dating life, she takes him to task, and his disdain for her taste in music only fuels her fire. However, during a vulnerable moment, Georgia listens intently as Maddox shares memories of his past and his family, offering her a deeper understanding of the man who now has a firm grip on her heart. Their connection intensifies with a passionate kiss, leaving them both yearning for more. Yet, they try in vain to bury their feelings. Could Mr. Grumpy and Miss Sunshine truly have a chance at a happily ever after? Dive into the pages of this extraordinary book and discover how their remarkable story unfolds under the stars. -Amelia
Order of Books » Authors »