Order of Laura Van Den Berg Books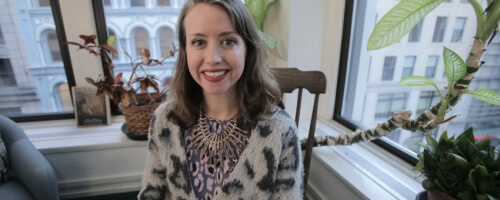 Laura van den Berg is an American author who debuted with her collection of short stories called What the World Will Look Like When All the Water Leaves Us.
That collection was a Barnes & Noble Discover Great New Writers selection and a finalist for the Frank O'Connor International Short Story Award. She would later debut her first novel, Find Me, which was long-listed for the 2016 International Dylan Thomas Prize.
Publication Order of Standalone Novels
Publication Order of Short Story Collections
Publication Order of New Fairy Tales Books
Publication Order of Anthologies
If You Like Laura van den Berg Books, You'll Love…
Find Me was Laura van den Berg's debut novel that tells the tale of a young woman who is struggling to find her place in the world. The woman's name is Joy and she is alone in the world, working nights at a grocery store and addicted to cough syrup. She has a a troubled past that she is trying to run away from. Then a new sickness starts sweeping the nation, one that leads with memory loss and ends with death, and Joy finds that she is immune. That immunity leads her to a hospital in rural Kansas where she is given weird treatments and forced to follow arbitrary rules. The hospital leads her to some interesting characters, but it is ultimately not where she is meant to end up. That place is Florida where she hopes to find the birth mother who abandoned her as a child.
van den Berg followed that book up with The Third Hotel. This is a unique story that follows a woman in Cuba trying to deal with the aftermath of her husband's death. Clare arrives in Cuba to attend the annual Festival of New Latin American Cinema and finds Richard, her dead husband, standing outside of a museum. She doesn't quite know how to deal with this so she follows him through the streets of Havana. The line between fiction and reality is very thin in this one and it's told in a surreal way. A great follow-up novel.
Order of Books » Authors » Order of Laura Van Den Berg Books