Order of Roxane Gay Books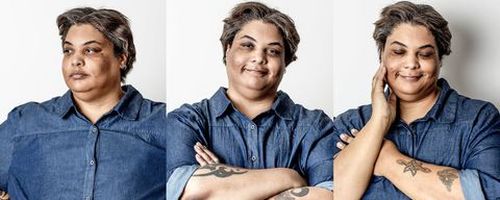 Roxane Gay is an American author as well as a professor, commentator and editor. Her work has appeared everywhere from the Oxford American to McSweeney's to the New York Times. She is a highly educated person who graduated from the University of Nebraska before getting her PhD in Rhetoric and Technical Communication from Michigan Technological University. She would then work as an assistant professor at Eastern Illinois University before moving to heading to Purdue University as a associate professor in the creative writing department. It is around this time that she had her writing career took off.
While having previously published Ayiti, a collection of short stories, in 2011, it was in 2014 that her career really took off with the publication of Bad Feminist and An Untamed State. The latter was a novel which received great praise while Bad Feminist was a collection of essays. Bad Feminist hit the New York Times bestseller list and really put her on the map.
Publication Order of Standalone Novels
Publication Order of Short Story Collections
Publication Order of Graphic Novels
Publication Order of Non-Fiction Books
Publication Order of Out Of Line Books
Publication Order of Anthologies
If You Like Roxane Gay Books, You'll Love…
Her first novel was Untamed State which feels based on to her own experiences as the character in the book is from Haitain descent, just like the author herself. That's probably where the similarities end though as the things that happen in this book are very extreme. This is a very powerful book that follows Mireille Duval Jameson who is the daughter of one of the most powerful and successful men in Haiti. She lives a good life with a husband and a son, but her whole life is turned upside down when she is kidnapped in broad daylight by some heavily armed men. The kidnappers demand ransom from her father who is reluctant to pay and the whole situation just gets uglier and uglier for Mireille. Can she survive and be the strong willed woman that she knows herself to be?
While Gay has written many non-fiction/essay books, her work in Difficult Women really takes what she learned from that world and applies it to the world of fiction. This collection of stories is not about happy endings, but instead more of a raw and visceral approach to the things women go through in their lives. Some stories may be hard for some readers to get through, but they are all rewarding in their own ways.
Order of Books » Authors » Order of Roxane Gay Books