Order of Laurie Frankel Books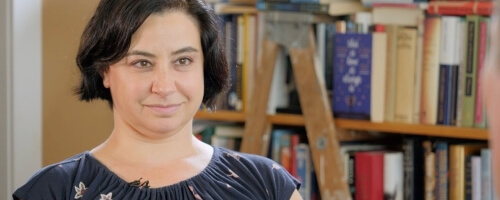 Laurie Frankel is an American author who made her debut in 2010 with the release of her first novel, The Atlas of Love. She released her second novel, Goodbye for Now, in 2012 and her third book, This Is How It Always Is, in 2017.
Goodbye for Now has been optioned to be made into a film and has also been released in over 27 countries. Frankel lives in Seattle with her husband and their child. Laurie is a full-time writer, but prior to making the switch to full-time she worked a a teacher of writing, literature, and gender studies at the college level.
Publication Order of Standalone Novels
Publication Order of Anthologies
If You Like Laurie Frankel Books, You'll Love…
Goodbye for Now was Frankel's debut novel. The book follows a man named Sam Elling who works for an internet dating company, but has a trouble getting a date in his own life. One day Sam decides that he's tired of waiting so he writes an algorithm to match people with their soul mate. It works too as Sam meets a coworker named Meredith and tons of other people find theirs as well, leading to Sam getting fired from his job. When Meredith loses her grandma, Sam decides to write another program – this one allows you to have one final conversation with a lost loved one. It works great for Meredith and many others, but some people have a hard time letting go. As Sam and Meredith grow closer, they'll have to confront the idea that it might not last forever.
Frankel is also the author of This Is How It Always Is. This book sees a young boy named Claude who at five years old loves to dress up as a princess and wear a dress. He knows, even from this young age, that he wants to be a girl when he wants to grow up. His parents do their best to support him, but they don't think the rest of the world is ready to know Claude's secret. Keeping it won't be easy though.
Order of Books » Authors »