Order of Leslie Thomas Books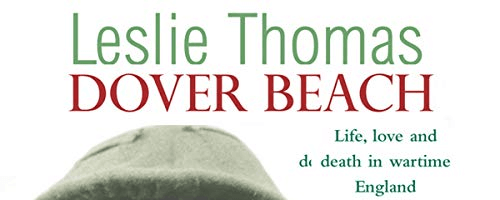 Leslie Thomas was a Welsh author best known for writing the Dangerous Davies series and the Virgin Soldiers series.
Thomas was born in Wales, but was sadly orphaned after both of his parents passed away when he was only twelve. He ended up going to Dr. Barnardo's home where he was raised. His upbringing ended up serving as the inspiration for his first book, This Time Next Week. In 1949, he served in the National Service. After his two-year tour of duty he returned to England and began working for a local newspaper group. He'd move on to a news agency before eventually making his way to the London Evening News. He would stay in this career until moving on to writing full-time.
Publication Order of Dangerous Davies Books
Publication Order of Virgin Soldiers Books
Publication Order of Standalone Novels
Publication Order of Non-Fiction Books
If You Leslie Thomas Like Books, You'll Love…
Dover Beach takes place in the summer of 1940 in Dover, Britain. During the war and with a threat of invasion or bombing still a reality, life must go on for the people of this town. Toby Hendry is a fighter pilot awaiting his next orders when he meets a young french woman named Giselle. The two embark on a love affair, but will it be able to withstand the war? Reserve naval commander Paul Instow is an older man who has been called to war. He begins a relationship with a young prostitute, but is something real? Or only desperation. Finally, there are three boys desperate to fight the Germans… even if they one have catapults to do it with.
The Virgin Soldiers is Thomas' best known work. The story follows the virgin soldiers in the British army who found themselves homesick, bored, afraid, and unstasfied druing the Communist guerrilla war in Malaya. Brigg know that he had to grab whatever fun he could while he could. He knew he needed to live before he died or got demoted.
Order of Books » Authors » Order of Leslie Thomas Books