Order of Liz Jensen Books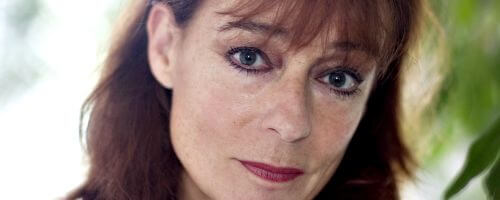 Liz Jensen is an English novelist of multiple genres. She is the product of a Danish father and an Anglo-Moroccan mother. Liz has worked as a journalist in the Far East as well as for the BBC, producing TV and radio. She has also worked in France as a sculptor before becoming a novelist. Liz has two children and is married to fellow writer, Carsten Jensen.
Liz Jensen made her debut as a published author in 1995 with the novel Egg Dancing. Below is a list of Liz Jensen's books in order of when they were first released:
Publication Order of Standalone Novels
| | | |
| --- | --- | --- |
| Egg Dancing | (1996) | |
| Ark Baby | (1998) | |
| The Paper Eater | (2000) | |
| War Crimes For The Home | (2002) | |
| The Ninth Life of Louis Drax | (2004) | |
| My Dirty Little Book Of Stolen Time | (2006) | |
| The Rapture | (2009) | |
| The Uninvited | (2012) | |
Publication Order of Anthologies
If You Like Liz Jensen Books, You'll Love…
Liz Jensen Synopses: Ark Baby is a standalone title by Liz Jensen. It's been five years since a mysterious millennial downpour sent Homo Britannicus hurtling towards extinction. As a century's logic, religion, magic and science begin to connect, two men, three women and Queen Victoria's entire bestiary find themselves catapulted into a hilarious tale of rampant Darwinism, vegetarian conversion, true love and extinction.
The Ninth Life of Louis Drax by Liz Jensen, Nine-year-old Louis Drax is a problem child: bright, precocious, deceitful, and incredible accident-prone. When he falls off a cliff during a picnic, the accident seems almost predestined. Louis miraculously survives – but the family has been shattered. Louis' father has vanished, his mother is in shock, and Louis lies in a deep coma from which he may never come back from In a renowned coma clinic, a specialist tries to coax Louis back to consciousness. But the boy defies medical logic, startling the doctor out of his safe preconceptions, and drawing him inexorably into the dark heart of Louis' buried world. Only Louis holds the key to the mystery surrounding his fall – and he can't communicate. Or can he?
Order of Books » Authors »