Order of Mariah Fredericks Books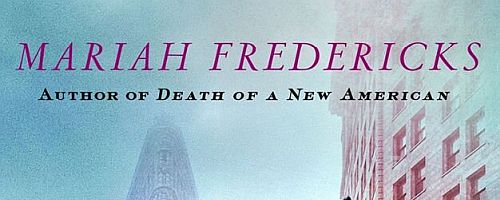 Mariah Fredericks is an American author best known for writing the Jane Prescott series of books. In 2007, she was nominated for a Hugo award for her novel Crunch Time.
Fredericks was born and raised in New York City and still lives there today with her family. She attended Vasser College for university and graduated with a BA in history. She enjoys reading and writing about dead people, and telling stories about how they ended up that way.
Publication Order of In the Cards Books
Publication Order of Jane Prescott Books
Publication Order of Standalone Novels
Publication Order of Non-Fiction Books
Publication Order of Cozy Case Files Mystery Sampler Books
If You Like Mariah Fredericks Books, You'll Love…
A Death of No Importance is the first book in the Jane Prescott series. The story takes place in New York City in the year of 1910 where Jane Prescott has perfected the art of serving as a lady's maid. She manages to make herself invisible until she's needed as she works for the Benchley family. The family is dismissed in high society for being "new money" and things get interesting when their daughter gets engaged to Norrie Newsome, a notorious playboy. Shortly after, Norrie is found murdered at a party and Jane is put into action. She is in a unique position to investigate as someone that goes unnoticed, but sees all that happens. Jane has no social power, but her fierce intellect will help her to crack the case.
Fredericks is also the author of Crunch Time. The book follows four kids: Leo, Max, Jane, and Daisy; that don't have much in common, but they decide to form their own study group together. They bond over why there's so much competition over a stupid test like the SATs and how silly the whole thing is. However, one of them has cheated on the test and been found out. Which one of them will admit to it? And why did they do it?
Order of Books » Authors » Order of Mariah Fredericks Books