Order of Marni Mann Books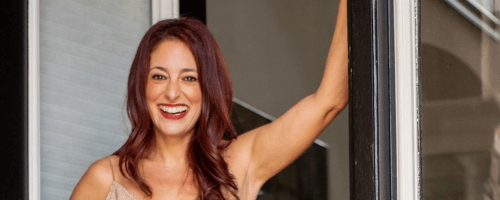 Marni Mann is an American author of contemporary and erotic romance novels. She is a USA Today bestselling author. Marnie has wanted to be a writer since she was in middle school. At the same time most girls in her class were daydreaming about pop stars, she was daydreaming about being a novelist. As an adult, she writes sexy stories that mix darkness, mystery, passion and real emotions. Originally from New England, Marni now resides in Sarasota, Florida with her husband and their dog.
Marni Mann made her debut as a novelist in 2011 with the YA novel Memoirs Aren't Fairytales. Below is a list of Marni Mann's books in order of when they were originally released:
Publication Order of The Agency Books
Publication Order of Bar Harbor Books
Publication Order of Bearded Savages Books
Publication Order of The Dalton Brothers Books
Publication Order of The Memoir Books
Publication Order of Moments in Boston Books
Publication Order of Prisoned Books
Publication Order of Shadows Books
Publication Order of Timber Towers Books
Publication Order of Standalone Novels
Publication Order of Explicitly Yours Books
Publication Order of Top Shelf Romance Books
Publication Order of Anthologies
If You Like Marni Mann Books, You'll Love…
Marni Mann Synopses: Pulled Beneath by Marni Mann is the first book in the Bar Harbor series. After her parents are brutally murdered, Drew Stevens sees her life has changed. Every time she turns a corner, she has more unanswered questions. And everything she thought she knew, turns out to be a lie. As the truths continue to unravel, she stumbles upon Saint, a guy whose reputation is as rocky as his past. His scars are too deep, and Drew's are so fresh, they have the power to heal each other's painful wounds. But the very thing that brings them together is the same thing that keeps them emotionally caged. Can they work through their differences, or will they be Pulled Beneath the darkness of their pasts?
Pulled Within is the second book in Marni Mann's Bar Harbor series. For five long years, Rae Ryan has been in the midst of a storm. Bit by bit, everything has been taken away from her – her job, her relationship, her best friend and her home. Plagued by nightmares and a terrible family secret, she has as many scars on the inside as the outside. But storms pass eventually. Hart Booker, another disappointment from her past, tries to shelter her from the rain. He reminds Rae that forgiveness is possible, that happiness can be found on the other side of darkness, and that beauty rests beneath the ugliness. Still, no matter how hard she fights to find the light, a sinister figure lingering in the background seems determined to pull Rae back into the shadows. Can she survive the storm and shed her past? Or is she destined to remain Pulled Within?
The Unblocked Collection is a collection of five novellas that makes up book 1 of the Bearded Savages series by Marni Mann. As the ever dutiful daughter at her father's top-notch real estate firm, Frankie Jordan keeps business and pleasure separate. But after meeting her new client, Derek Block, she has gone from having mere fantasies to intense cravings. This animalistic man has become the object of her desire. Only she can't have him. Derek Block is so close to finally getting revenge against the man who tried to destroy him. But after one meeting with Frankie Jordan, he's lost his focus. He needs to be inside her, to worship her submissive body until she screams. His brain tells him he must steer clear of her, but another part of his body has a mind of its own…
Order of Books » Authors » Order of Marni Mann Books