Order of Matt Brolly Books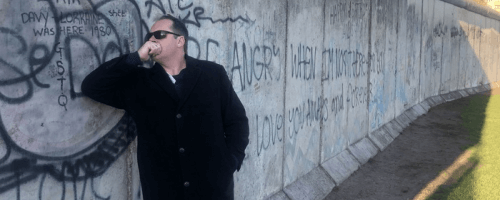 Matt Brolly is a British author of crime thriller novels. He writes the Detective Inspector Louise Blackwell series and the DCI Michael Lambert series. He is an Amazon bestselling author. He also writes children's books as M.J. Brolly. Matt lives in London with his wife and their children.
Matt Brolly made his debut writing crime fiction with Dead Eyed in 2015, beginning his DCI Michael Lambert series. Below is a list of Matt Brolly's books in order of when they were first released:
Publication Order of Detective Kate Swanson Mystery Books
Publication Order of Detective Inspector Louise Blackwell Books
Publication Order of Lynch and Rose Books
Publication Order of DCI Michael Lambert Books
Publication Order of Standalone Novels
If You Like Matt Brolly Books, You'll Love…
Matt Brolly Synopses: The Crossing is the first book in the Detective Louise Blackwell series. When a body is discovered, bled out on a beach, the quaint seaside town of Weston-super-Mare wakes up to a nightmare. For Detective Inspector Louise Blackwell, who recently transferred to the town she hasn't seen since she was young, it's her first assignment.
The body belonged to Veronica Lloyd, an elderly volunteer at a local church. She has puncture wounds on her hands. When a priest is found killed in a nearby church in a similarly grisly condition, it becomes clear that Blackwell is dealing with a righteous and bloody murderer. But the victims are not selected at random. The killer has a vendetta and is dead set on exacting twisted revenge for a dark secret dating back years – and there are more murders coming.
As the body count rises, Blackwell faces a race against time to solve the mystery of the murderer's identity and put an end to the carnage. She thought she knew Weston, but the town holds more secrets than she'd ever have expected. Who can she trust and who knows more than they are letting on?
She must discover the crimes that connect the victims – before time runs out.
The Controller by Matt Brolly is the first book in the Lynch and Rose series. It is six years since special agent Samuel Lynch exited the FBI following the disappearance of his son, Daniel. Lynch believes an underground organization known as The Railroad is responsible and has never stopped looking.
When Special Agent Sandra Rose investigates a house invasion gone wrong, she notices the assailant has the legendary, and infamous, Railroad tattoo carved onto his back and he claims to know where Daniel is.
Rose draws Lynch into her case, and together they get put in the middle of an unparalleled world of violence and evil.
It seems that to see his son again, Lynch must face his greatest fear and face the ultimate test: an encounter with the Railroad's enigmatic and deadly leader, The Controller.
In Zero by Matt Brolly, following a major financial collapse, a zero-tolerance policy is established that punishes all crimes with the death penalty. Society is organized around a gruesome ritual of punishment.
When a judge is kidnapped, and a ransom note demands the release of all prisoners awaiting execution, Detective Kate Swanson is put on the case.
But soon her boss also goes missing. Unrest, bombings and revolutionary activity is growing. Under increasing pressure, Swanson must race to find a man whose murdered wife and daughter link the missing men.
Order of Books » Authors » Order of Matt Brolly Books