Order of Michael Pronko Books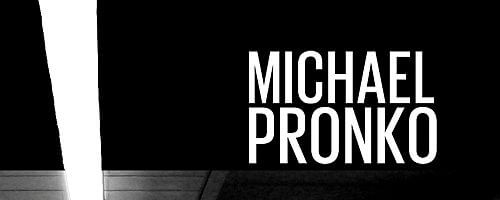 Michael Pronko is an author based out of Tokyo. He is best known for writing the Detective Hiroshi series of books. The first book in the series, The Last Train, was the winner of the 2018 Shelf Unbound Best Independently Published Book and the 2017 Book Excellence Awards Best Mystery.
Pronko was born in Kansas City, but has been living in Tokyo for over twenty years. He graduated from Brown University with a degree in philosophy before taking some time off before getting his MA in Education. He spent a lot of time traveling before eventually making his way to Japan. He works as the American Literature at Meiji Gakuin University in Tokyo.
Publication Order of Detective Hiroshi Books
| | | |
| --- | --- | --- |
| The Last Train | (2017) | |
| The Moving Blade | (2018) | |
| Tokyo Traffic | (2020) | |
| Tokyo Zangyo | (2021) | |
| Azabu Getaway | (2022) | |
Publication Order of A-maze-ing Tokyo Non-Fiction Books
| | | |
| --- | --- | --- |
| Beauty and Chaos: Slices and Morsels of Tokyo Life | (2009) | |
| Tokyo's Mystery Deepens | (2014) | |
| Motions and Moments: More Essays on Tokyo | (2015) | |
If You Like Michael Pronko Books, You'll Love…
The Last Train is the first book in the Detective Hiroshi series. The book follows the detective as he investigates white collar crimes. An American businessman turns up dead and his mentor Takamatsu calls him out to the site. The security cameras show that killer may have been a woman. Hiroshi is taken out by Takamatsu around Tokyo in search of the killer. He'll end up teaming with an ex-sumo wrestler to find out why this woman was driven to murder. Hiroshi is determined to find the murdering ex-hostess before she extracts her final revenge.
Beauty and Chaos is the first book in the Tokyo Moments series. The book is part memoir, part travelogue, and part culture guide. Pronko's personal tale shares some of the daily mysteries and poignant moments that make living in Tokyo special. After having spent two-plus decades in Tokyo, Pronko reveals what lies beneath the biggest city in the world. He explores the bonsai houses, pachinko parlors, chopstick ballet, and curious interactions to find the deeper meanings and daily pleasures of one of the most amazing places in the world..
Order of Books » Authors » Order of Michael Pronko Books