Order of Mike Omer Books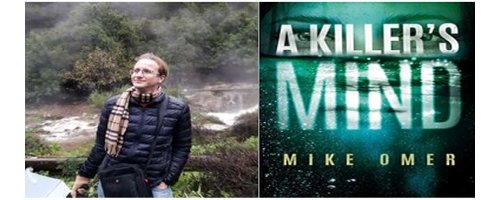 Mike Omer is the author of the Zoe Bentley Mystery series and the Glenmore Park Mystery series. Omer's books try to cover true-to-life people who are involved in crimes while also trying to keep a light heart to the proceedings.
Before getting into writing, Omer worked in numerous different fields. He worked as a journalist before getting into the video game world. He would work as a game developer and also served as CEO of the company Loadingames. Omer is married with children and two lovable hound dogs.
Publication Order of Abby Mullen Thrillers Books
Publication Order of Glenmore Park Mystery Books
Chronological Order of Glenmore Park Mystery Books
Publication Order of Zoe Bentley Mystery Books
If You Like Mike Omer Books, You'll Love…
A Killer's Mind is the first book in the Zoe Bentley Mystery series. This book sees the FBI calling in forensic psychologist Zoe Bentley to investigate a curious case of three murdered Chicago women. The women are strangled, embalmed and then made to pose in certain ways. Zoe will work with Special Agent Tatum Gray on the case and the two find themselves butting heads. They both are very dedicated to their work though and get deep into the case. When three envelopes arrive and reveal a chilling connection to Zoe's childhood, the case takes on a whole new meaning to Zoe and she becomes more dedicated than ever to find the killer.
The first book in the Glenmore Park series is called Spider's Web. This book introduces us to Detective Mitchell Lonnie as he investigates a murder of a young woman. She has been killed and buried in a shallow grave, but her kinky and violent past shows that narrowing down a single suspect won't be easy. Detective Lonnie feels that this case isn't connected to that though and it is actually something much more sinister, as evidenced by a clue the victim received before they were attacked. Connecting to this to another murder, Lonnie believes there is a serial killer in Glenmore Park.
Order of Books » Authors » Order of Mike Omer Books