Order of Mira Grant Books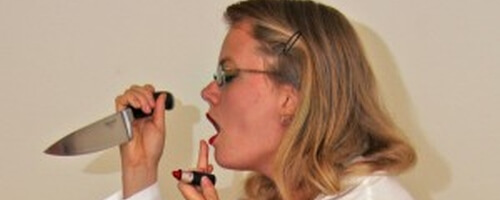 Mira Grant is an American author better known as Seanan McGuire. Under the name of Mira Grant she writes horror and science fiction novels. As Seanan, she was the winner of the 2010 John W. Campbell Award for best new writer.
Grant was born and raised in Northern California and has had a lifelong love affair with horror movies and the threat of the living dead. She now klives in a farmhouse with plenty of cats and horror movies, comics, and books about diseases. In addition to writing, she also audits college virology courses and enjoys traveling. All three novels in the Newsflesh have been nominated for Hugo Awards. She was also nominated for "Countdown," the first novella in the Newsflesh universe, and Parasite, the first novel of the Parasitology series.
Publication Order of Newsflesh Books
Publication Order of Newsflesh Short Stories/Novellas
Publication Order of Parasitology Books
Publication Order of Rolling In The Deep Books
Publication Order of Journey To Star Wars: The Last Jedi Books
Publication Order of Standalone Novels
Publication Order of Short Stories/Novellas
Publication Order of Short Story Collections
Publication Order of Apocalypse Triptych Anthology Books
Publication Order of Anthologies
If You Like Mira Grant Books, You'll Love…
Feed is the first book in the Newsflesh series. The book takes place in a world where human beings have cured cancer and the common cold, but in doing so ended up creating something far worse. A disease that spread and takes over people's minds and gives them one command: FEED. It is now twenty years after the rising when Georgia and Shaun Mason are on the trail of the biggest story of their lives and on the path of uncovering the dark conspiracy behind the infected. They are determined to get the truth out, even if it kills them.
Grant is also the author of Rolling in the Deep. The book sees a documentary crew sent on a cruise ship to do a documentary on mermaids. They aren't expecting to find anything and are looking mostly for eyewitness reports, but instead they find some actual mermaids. Mermaids with teeth and the ship will end up lost at sea.
Order of Books » Authors » Order of Mira Grant Books