Order of Morgan Rhodes Books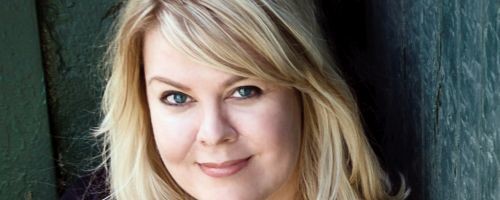 Morgan Rhodes is a Canadian author of YA high fantasy novels. She writes the Falling Kingdom series. Growing up, Morgan wanted to be a princess, but not so much in the pampered, easy life sort of way… She wanted to wield a sword and save kingdoms and princes from dragons and wizards. That didn't work out, so she became a writer instead. Aside from writing, Morgan enjoys photography, travel, reality TV and reading. She also writes paranormal romance and fantasy novels as Michelle Rowen.
Morgan Rhodes made her debut in 2012 with the novel Falling Kingdoms. Below is a list of Morgan Rhodes' books in order of when they were originally released:
Publication Order of Echoes and Empires Books
Publication Order of Falling Kingdoms Books
Falling Kingdoms
(2012)
Rebel Spring
(2013)
Gathering Darkness
(2014)
Frozen Tides
(2015)
Crystal Storm
(2016)
Crimson Dagger
(2016)
Obsidian Blade
(2016)
Immortal Reign
(2018)

Chronological Order of Falling Kingdoms Books

Crimson Dagger is a prequel in the Falling Kingdoms series.
Publication Order of Spirits and Thieves Books
If You Like Morgan Rhodes Books, You'll Love…
Morgan Rhodes Synopsis: In A Book of Spirits and Thieves by Morgan Rhodes, Toronto teenagers Crystal and Becca Hatcher's lives revolve around helping their mother out at the family's used bookstore, the Speckled Muse. It's a run-of-the-mill after-school job, until a package arrives addressed to their mother, Julia. Thinking it's nothing more than the usual inventory, Becca opens it and removes the book inside, unwittingly triggering an ancient magic and intertwining their fates with the powers that flow from the mysterious leather-bound book. Two parallel worlds collide, and Becca is left in a catatonic state after her spirit is snatched from modern-day Toronto back to the ancient world of Mytica. Crys is guilt-ridden, having witnessed the entire event, and vows to do whatever is necessary to save her.
Order of Books » Authors » Order of Morgan Rhodes Books