Order of Nafiza Azad Books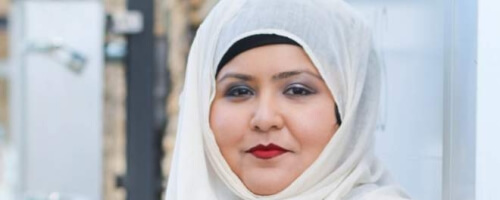 Nafiza Azad is an author from Fiji who now lives in Canada. She made her novel writing debut in 2019 with the YA fantasy, The Candle and the Flame.
Azad was born in Fiji and immigrated with her family to Canada in 2001. She originally majored in biology at university, but then deciding to follow her passion and switched to English. She wrote a YA novel as her thesis and went on to earn her B.A. in English literature. The story of her writing The Candle and the Flame has many different inspirations including the djinn and the 2016 U.S. Presidential Election. The amount of hate and toxic rhetoric that went on during that election was heard for her as a Muslim so she decided to write a book about a place where everyone is accepted and welcomed. The lead character, Fatima, deals with strong feelings of trauma and grief as she struggles against limiting societal expectations.
Publication Order of Standalone Novels
Publication Order of Anthologies
If You Like Nafiza Azad Books, You'll Love…
The Candle and the Flame takes place in the city of Noor which is a popular spot on the Silk Road. Fatima lives in this place where people speak multiple languages and people from all different faiths and background live together in harmony. It wasn't always this way though and the city bears the scares of its past. A chaotic tribe of Shayateen djinn slaughtered the entire population of Noor except for three people – and Noor was one of them. The city is now ruled by a new maharajah and Noor feels safe here. She is protected from the Shayateen by the Ifrit, djinn of order and reason, and by their commander, Zulfikar. Still, what happened changed her in a multitude of ways and she now grappling with feelings she's never had before.
Order of Books » Authors » Order of Nafiza Azad Books