Order of Natasha Solomons Books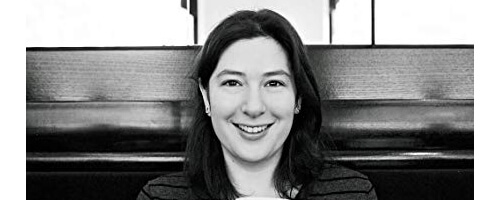 Natasha Solomons is an English author and screenwriter. She is best known as the author of The Gallery of Vanished Husbands and The House at Tyneford. She has written numerous New York Times best selling books and also writes screenplays with her husband, David.
Her husband is David Solomons, an award winning children's author. The two live in Dorset, England with their two young children. When she's not writing, Solomons enjoys spending time in her garden. She loves looking happily at the roses, but also appreciates looking sadly at the weeds.
Publication Order of Standalone Novels
| | | |
| --- | --- | --- |
| Mr. Rosenblum's List / Mr. Rosenblum Dreams in English | (2008) | |
| The Novel in the Viola / The House at Tyneford | (2011) | |
| The Gallery of Vanished Husbands | (2013) | |
| The Song Collector / The Song of Hartgrove Hall | (2015) | |
| House of Gold | (2018) | |
| I, Mona Lisa | (2022) | |
If You Like Natasha Solomons Books, You'll Love…
The Gallery of Vanished Husbands was considered by many to be Solomons' breakout novel. The book is set in 1958 London on the eve of the sexual revolution. Juliet Montague hasn't seen her husband in seven years, but thanks to her conservative Jewish community she is not allowed to divorce. He's a hard working single mother with a powerful desire to be seen. That need is met when she meets a wealthy young artist who wants to paint her picture. Juliet enters the art world of the 1960s and sees her desires met and exceeded as she becomes famous and rich from the painting while also entering into a life long love affair.
Solomons also wrote House of Gold. This book takes place in 1911 when Greta Goldbaum is forced to move from beautiful Vienna to the damp English land to marry a distant cousin named Albert. The relationship is rocky at first, but she soon softens towards him and their love begins to blossom. Things are going swimmingly until World War I breaks out and the family is at odds and Greta is forced to choose. Her family she left behind or the new one she's created with Albert.
Order of Books » Authors » Order of Natasha Solomons Books