Order of Nathan Dylan Goodwin Books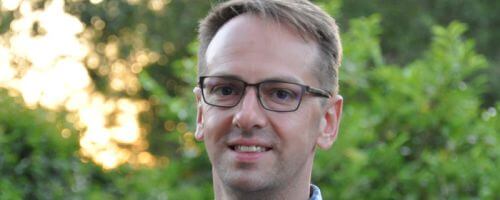 Nathan Dylan Goodwin is an English author best known for writing the Forensic Genealogist series of books starring Morton Farrier. He made his debut as a fiction author in September of 2013 with the release of Hiding the Past, the first book in that series.
Previously, Goodwin had written the non-fiction books Hastings at War which was a history book about his hometown. During that period of his life, he also worked as a primary school teacher. Goodwin now makes his home in a small Kent village where he enjoys spending time with his family and son. He also enjoys researching his family tree, running, gardening, and reading.
Publication Order of The Forensic Genealogist Books
Publication Order of Mrs. McDougall Investigates Books
Publication Order of Venator Cold Case Books
Publication Order of Non-Fiction Books
If You Like Nathan Dylan Goodwin Books, You'll Love…
The Chester Creek Murders is the first book in the Venator Cold Case series. The book follows a detective named Clayton Tyler who is tasked with going through the cold case files. He happens upon a file from the 80s that was known as the Chester Creek Murders. In this case, three women were brutally murdered by a serial killer who was never caught over the past thirty years. The detective contacts Venator, a cutting-edge investigative company, to help with the case where they'll use DNA evidence to try and find the killer.
The first book in the Forensic Genealogist series is Hiding the Past. The book introduces us to Peter Coldrick who has never been able to find his own past through personal and professional research. He's about given up on the job when he meets Morton Farrier, Forensic Genealogist. Morton is a stubborn and determined man who uses whatever means necessary to uncover the past. For Coldrick, he sees one of his toughest cases yet that will put all of his investigative and genealogical skills to the test.
Order of Books » Authors »