Order of Nicholas Searle Books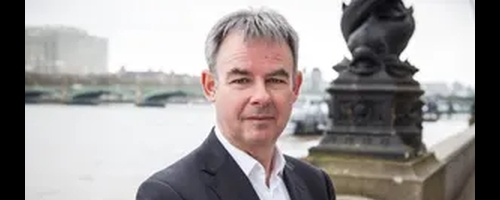 Nicholas Searle is an English author best known for writing The Good Liar which was made into a film starring Helen Mirren and Ian McKellen.
Prior to writing, Searle worked in Civil Service in London where he held a variety of jobs over his twenty-three year career and often dealt with security matters. He would do this career until 2011 when he left Civil Service to focus on becoming a writer.

Publication Order of Standalone Novels
If You Like Nicholas Searle Books, You'll Love…
The Good Liar is a superb thriller and one of Searle's most popular works. The book follows a man named Roy who meets a wealthy widow online and he can't believe he's been so lucky. Roy is the type of man who lives to deceive and swindle people, and Betty seems like an easy mark. Everything goes according to plan and soon Roy is moving in with her as she is blind to his world of lies. The book takes it's time on this and fills out the story by going into the past and who Roy is. Roy is a man with a lot of secrets that he thinks may have been forgotten, but he will soon learn that nothing can be completely forgotten.
Searle also wrote A Fatal Game, another book that got some great reviews. This one follows Jake Winter, a British intelligence officer who was put in charge of stopping a terrorist attack that just happened. He failed and he knows it, his conscience is clouded and his career is on the line: this can't happen again. He cannot fail on his next job and he makes contact with a new source, a young British Asian man. Jake needs to stop the next attack and he hopes this man is the key to getting it done, but is the man working with him or against him?
Order of Books » Authors » Order of Nicholas Searle Books