Order of Nick Cutter / Craig Davidson Books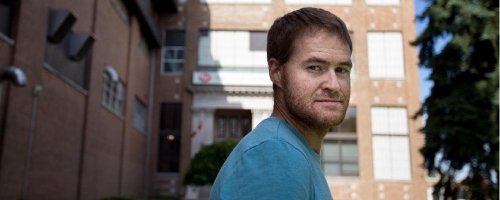 Craig Davidson is a Canadian author who also writes books under the pen name of Nick Cutter. He's also written under the name Patrick Lestewka. Davidson was born in Toronto, but grew up in Calgary and St. Catharines before heading off to college. He would attend both Trent University and the University of New Brunswick during his collegiate career.
Davidson burst onto the scene with his short story collection, Rust and Bone that was published in 2005. As Nick Cutter, he published the first book under that name when he released The Troop. That book was considered one of the scariest of the year and earned praise from the great Stephen King.
Publication Order of Standalone Novels
Publication Order of Short Stories/Novellas
Publication Order of Short Story Collections
Publication Order of Non-Fiction Books
Publication Order of Anthologies
If You Like Nick Cutter / Craig Davidson Books, You'll Love…
The Troop follows Tim Riggs, a Scoutmaster who leads a yearly troop of boys into the Canadian wilderness for a a camping trip. It is tradition and a rite of passage for many young men. This year's trip will be different though when a shockingly thin and pale man stumbles upon their campsite. The man is gaunt and he's starving, and he's the carrier of a deadly bio-engineered nightmare that could kill them all. This is a struggle for survival from not only the cruel elements of the Canadian wild, but also from one another.
Under his own name, The Saturday Night Ghost Club is one of Davidson's most popular books. The book takes place in 1980s Niagara Falls where young Jake likes to spend time with his uncle and his uncle's conspiracy theories and occult findings. One summer sees two new kids move to town and Jake invites them to join the Saturday Night Ghost Club. What starts as innocent fun turns out to be much worse and group may have bitten off more than they can chew.
Order of Books » Authors » Order of Nick Cutter / Craig Davidson Books